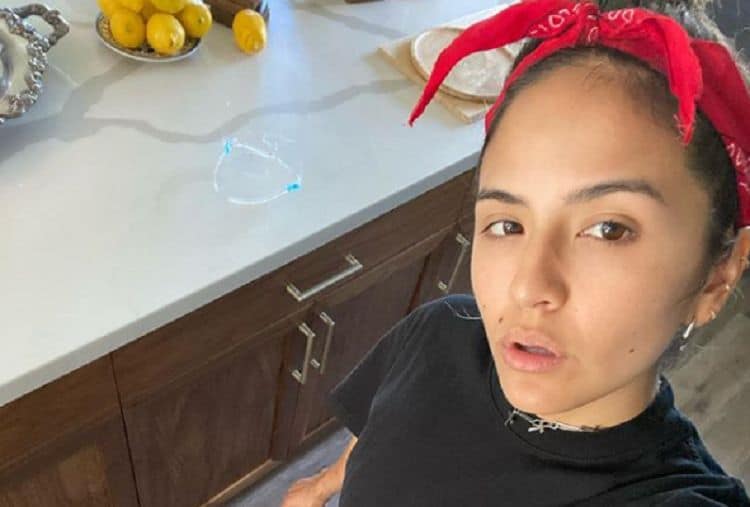 Long gone are the days when the TV and the radio are the only places where people can get their news. These days, most people use their smart phones and other mobile devices to find out what's going on in the world. That's what makes the Snapchat show The Rundown so perfect. Produced by E! and hosted by Erin Lim, the show has become a hit and has catapulted Lim so stardom in the process. As a modern day newscaster and now social media celebrity, Erin Lim is fun, hype and on top of things at all times. Erin has also recently made her way on to the small (but bigger) screen with as a cast member on the Discovery series Dodgeball Thunderdome. Keep reading for 10 things you didn't know about Erin Lim.
1. She's An Actress
When it comes to Erin's on camera work, she is best-known for the things she's done with E!. However, delivering the news isn't the only experience Erin has being on a screen. She has also done some acting work and was the star of a popular sitcom in Singapore called Rules of Tham.
2. She Meditates Daily
To say Erin's schedule is hectic would be an understatement. Not only does she work in one of the busiest and most demanding industries, she also has a lot on her plate. In some instances, she has to film three different episodes in one day. In order to keep herself grounded, she likes to start her days by meditating for a few moments each morning in the shower.
3. She Interacts With Her Fans On Twitter
Erin may be busy, but she's never too busy to make some time for her fans. She is a very active Twitter user and often uses the platform to interact with her fans by answering their questions and retweeting their posts. If you ever want to mention her on Twitter, there's actually a chance you'll hear something back.
4. She Starts Each Day With Some Apple Cider Vinegar
Health and wellness are two things that have always been at the top of Erin's priority list. One of the way she's likes to proactively take care of her health is by having a tablespoon if apple cider vinegar each morning. Even though the taste isn't the best, ACV has proven to have lots of health benefits.
5. She Has A Diverse Ethnic Background
Erin was born and raised in Los Angeles to a Chinese/Filipino father and an Italian/Spanish mother. She is proud of all of the identities that have come together to make her who she is. Her rich and and diverse heritage has shaped how she sees the world and play a major part in her creative process.
6. She's Also A Filmmaker
Erin isn't just on-camera talent, she is also a documentary filmmaker. She is the founder of a production company called Black Pearl Productions through which she makes her own projects. According to her website, she has produced and directed several documentaries including On The Cape (shot in Ghana) and Tainted (shot in Singapore).
7. She Loves Exercise
Most people see working out as a necessary evil. Even though getting up and going to the gym can be a drag, the end result is usually worth it. However, Erin's perspective on working out is a little bit different. She actually likes to exercise in her free time and finds it relaxing. Some of her favorite ways to exercise are doing yoga, doing pilates, and going hiking.
8. She Has A Degree In Journalism
Journalism is one of those fields of study that people usually wouldn't recommend studying. There seems to be an overall belief that journalism is dead, and students who major in the subject won't be able to find jobs. However, Erin Lim is proof that that isn't true. She graduated from Chapman University in 2013 with a bachelor's degree in TV and broadcast journalism.
9. She Has A Boyfriend
There's a stigma that women who devote a lot of time to their careers end up being lonely in the long run, but that's another myth that Erin Lim is putting to rest. She is in a very happy relationship with her longtime boyfriend, Joshua Rhodes. According to his Instagram bio, he works as a creative director.
10. She Loves To Travel
Erin is definitely the type of person who wants to see the world as much as she can. She has gotten the chance to do lots of traveling throughout the years both as a filmmaker and for her personal pleasure. Some of the places she's visited include St. Tropez and Costa Rica.