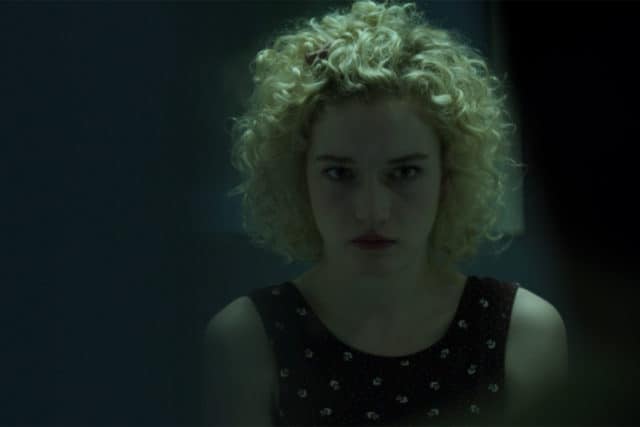 Julia Garner is a star on the rise. The young actress has built her career by acting on stage, in television and in film. She has had several small roles, but is beginning to get noticed for her acting talent. Julia Garner currently stars in the Netflix series "Ozark".
Here are 5 things you didn't know about Julia Garner.
She is a part of an artistic family
Julia Garner was born in New York City on February 1, 1994. She grew up in the Riverdale neighborhood of Bronx, New York. Julia's mother, Tami Gingold, is a therapist and her father, Thomas Garner is a painter and art teacher. Thomas is from Shaker Heights, Ohio. Julia's sister is Anna Garner who works as a writer, producer and artist. Julia practices her mother's Jewish faith. She lives with her parents in Manhattan.
She began acting to overcome shyness
Always encouraged by her family to pursue her artistic talents, Julia Garner began taking acting lessons to overcome shyness when she was 15 years old. She certainly found her calling and was cast in the theater at age 17. She played a part in Sean Durkin's play as Sarah in "Martha Marcy May Marlene". From there she was cast in small television and film roles. Julia credits Italian actress Monica Vitti and American actress Bette Davis as her inspirations. She particularly learned a lot from Davis' role in the classic film "Whatever Happened to Baby Jane".
Acting Career
Julia was cast in several small roles in television and film and continued to accept roles in the theater where she loves to perform. In 2012 Julia Garner was cast in small parts in several films. These include "Electrik Children", "The Perks of Being a Wallflower" and the David Chase film "Not Fade Away". In 2013 the 19 year old actress appeared in "We Are What We Are" and "The Last Exorcism Part II". The following year Julia took the role of Marci in "Sin City: A Dame to Kill For" which was her first time acting with a green screen.
A television star
Between 2015 and 2017 Julia Garner has had roles in several television series. She played Charlie's roommate in "Girls" and played Claudia Gunns in "The Get Down". Julia's breakout television role was the recurring role of Kimberly Breland in the FX period drama "The Americans". These roles have led to even larger roles in television and Netflix.
She stars in Netflix's "Ozark"
Julia Garner plays Ruth Langmore in the trending Netflix series "Ozark". The movie starring Jason Bateman and Laura Linney is suspenseful and funny. Garner plays a streetwise member of a redneck family that encounters Bateman's character Marty Byrde and his family who have fled to a small Missouri town because Marty, a seemingly boring financial planner from Chicago is involved in money laundering and a drug cartel.
As her star is certainly on the rise, Julia Garner is currently filming the television movie "Waco" based on the FBI and ATF 1993 seizure of the Branch Davidian compound in Waco, Texas. Julia stars as Michelle Jones, the younger sister of Branch Davidian cult leader David Koresh's wife Rachel. The movie is currently being filmed in New Mexico.