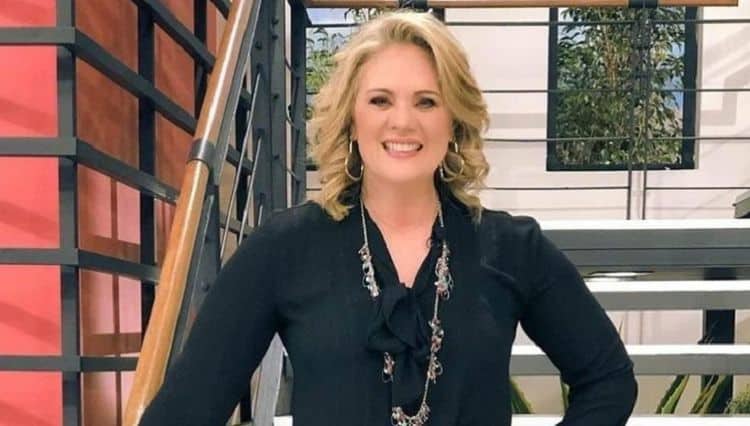 The world knows her by her stage name, Erika Buenfil. However, she's a woman with a lot more to offer than her acting skills, her singing, and her hosting abilities. She's so much more than that, and it seems that despite being in the business since the 1970s, her fans don't know that much about her. They follow her work and her jobs, but they don't bother to learn as much as they can. Many are shocked to learn about her early life, and we thought it was time to familiarize ourselves with where Erika Buenfil came from, who she is, and what brought her to this point in her life.
1. She is in Her 50s
Erika Buenfil was born on November 23, 1964. She will celebrate her 57th birthday in 2021, and it's amazing. She's been famous so long, but no one really ever believes she is the age that she is. She carries it quite well.
2. She is from Mexico
She was born and raised in Mexico. She is from an area in Mexico called Monterrey. She spent her childhood there with her family, even though her own childhood was not like others. She was a child actor, and she didn't have the same type of childhood most of us do when we are the same age.
3. Erika Buenfil is Not Her Given Name
She's always been known by this name, but it is not her given name from birth. She was born with the name Teresa de Jesus Buenfil Lopez. Of course, it is a long name, and she did need something a little shorter and a little easier for her fans, so she goes by Erika.
4. She is a Telenovela Star
Her claim to fame is that she's one of the most famous telenovela stars in the world. The actress has had many memorable roles in some of the most famous shows on television in her country, and she has fans all over the world because of it. Most recognize her face and name.
5. She Was 11 When She Began Acting
She was a child who knew what she wanted. She wanted to be a famous actress. She got her start in the business when she was only 11, and she did a stellar job. She was so good that she continued to land roles, and she's since become one of the most famous actresses in Mexico.
6. She is a Mom
She welcomed her first and only child in 2005. She is the mother of a little boy whose name is Nicolas. She was able to give birth, keep her baby's father's name to herself, and become a single mother without anyone having any idea what she was going through in her life. It was the most difficult, but also the most amazing, time in her life.
7. She's Exceptionally Private
One thing that the press does not like about this star is that she cannot be pressured. If she doesn't want to share something, she does not. She spent years keeping the name of her baby's father to herself, flat refusing to discuss it in interviews or with the press. They drug her through the mud when she would not discuss this information, but she held strong and kept it to herself.
8. She is a Single Mom
She's been a single mom her entire life. She never had help raising her son. Her baby's father didn't help her, doesn't know his son, and has not provided any parenting help to her in the course of his son's life. She has done it all, and she has also talked about how difficult it is to be a single mother even though it is also the greatest joy she's ever experienced.
9. She Lost Her Own Mom
The tragic loss of a mother is something we never want to experience. She lost her own mother only two years after becoming one herself. To say that this was probably the lowest point and the most difficult time in Erika's life is most likely a gross understatement.
10. She Finally Revealed her Son's Father
She went through a lot when she had her son. The world wanted to know who the father of her baby was, and no one wanted to discuss it with her unless she was giving up a name. She spent years keeping that information to herself by refusing to discuss it, but she finally did. She told the world that the father to her son is Ernest Zedillo's son. Zedillo is the former president of Mexico, and the grandfather of her baby. However, the baby's father has no relationship at all with his child.