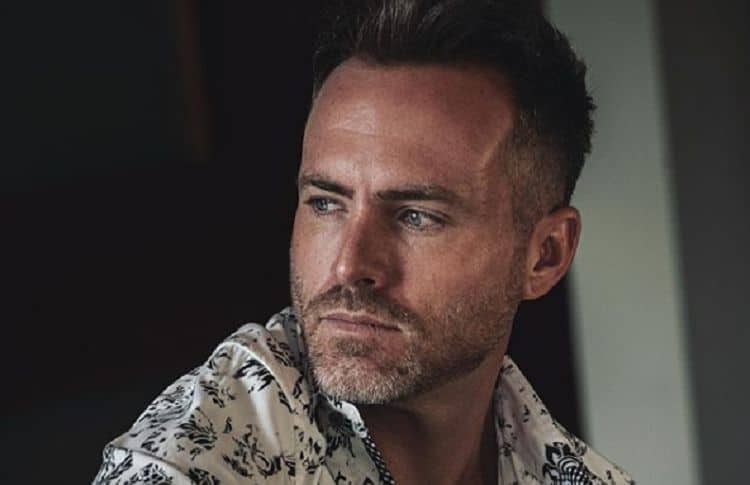 Becoming an international star is a goal many actors aim for, but not all are able to achieve. Fortunately for Erik Hayser, it's something he's already accomplished. Hayser, who is based in Mexico, has built up a very strong resume over the years. Since making his on screen debut in 2004, he has made appearances in both American and Mexican productions. He is widely known in Mexico for several roles. However, American viewers will likely know him best from his roles in shows like Sense8 and Ingobernable. Most recently, he landed a role in the new Netflix series, Dark Desire which is predicted to be an international success. At this point in his career, Erik has consistently showed the world that there's nothing he can't do. Keep reading for 10 things you didn't know about Erik Hayser.
1. His Fiance Is An Actress
There are a lot of people out there who probably have Erik at the top of their Man Crush Monday list. However, he is totally of the market. In May, he and fellow actress, Fernanda Castillo, went public to officially announce their engagement. The two have been together for a while, and fans were excited to see that they'd decided to take things to the next level. Fernanda is extremely well-known on Mexico and has a very large following on social media.
2. He Is Formally Trained In Acting
Erik takes his craft very seriously and believes in the importance of constantly learning and improving. While some actors think it's better to get practical experience as opposed to acting classes, Erik chose to take some time to get some formal training. He studied at Centro de Formación Actoral before beginning his career with TV Azteca.
3. He Has Theater Experience
Like several other successful actors, Erik has done a lot of stage work during his career. While theater work has definitely been beneficial to his career, it has also been beneficial to his personal life. He met his fiance, Fernanda, while working on a theater production in 2014.
4. He's Voiced A Character In A Video Game
As an actor, Erik is always interested in trying new things and taking on challenges. On top of his on screen and theater work, Erik has also done voice over work. He voiced the character Pac Katari in the video game Ghost Recon Wildlands which was released in 2016.
5. He Plays Tennis
Erik is a very passionate person and his passions extend beyond the entertainment world. He also loves tennis and plays as often as he can. Not only is it a way for him to burn some calories, but it's also a great way to release energy. Overall, Erik likes to stay active and he enjoys hitting the gym and working out.
6. He Has A Big Social Media Following
Having a good relationship with fans is important for any actor. It's also something that Erik takes very seriously. He enjoys sharing updates and fun moments with his followers on social media where he has built a strong presence. He has more than 48,000 followers on Twitter and 537,000 followers on Instagram.
7. He Loves Researching New Characters
Getting into character can be one of the most challenging things about acting, but it's one of Erik's favorite things to do. He loves the process of researching the characters he plays, especially when portraying someone who is the opposite of how he is in real life. Not only does it help him act more authentically, but it's also been a great way for him to learn new things.
8. He's Been On Several Magazine Covers
Erik is a handsome guy and there's no denying the fact that the camera loves him. Through the years, he has gotten some modeling opportunities to pose for magazines. He has graced the front page of several publications including EstiloDF, Mood, and Point.
9. He Likes To Travel
Seeing the world is one of the best experiences a person can have. There's simply nothing like visiting new places and learning about different cultures. Erik has been fortunate that his lifestyle has allowed him the freedom to travel far and travel often. He has been able to visit many countries including Spain, The United States, and Peru.
10. He Loves Telling Good Stories
Entertainment is a big reason why people are drawn to certain films and TV shows. While there are different ways for people to be entertained, Erik enjoys being a part of things that tell good and meaningful stories. He is thankful to have had the opportunity to work on so many projects that do just that.