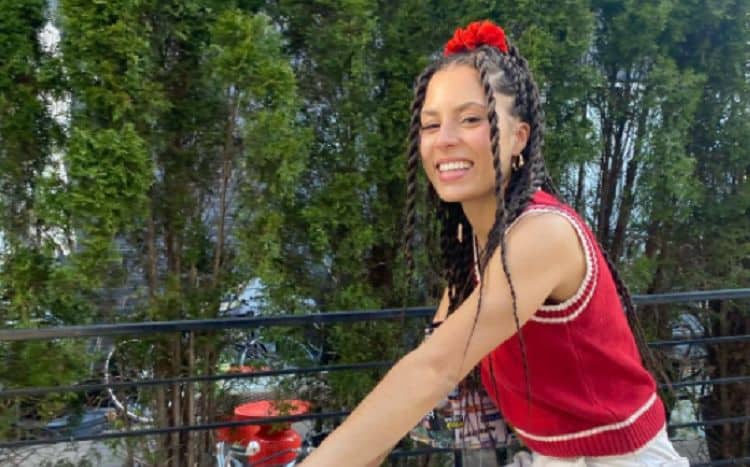 Brenn Lorenzo was just a kid when her dad introduced her and her twin sister to skating. Never could she have imagined that her skateboard would eventually lead her to become a professional actress. But that's exactly what happened when Brenn and the rest of her skate crew were discovered by director Crystal Moselle. Brenn made her acting debut in the 2016 short film That One Day, and she got an even bigger opportunity in 2018 with the movie Skate Kitchen. The movie eventually spawned an HBO series called Betty that also featured Brenn and her skate crew as cast members. Keep reading to learn 10 things you didn't know about Brenn Lorenzo.
1. She Grew Up In Florida
Unlike the rest of the cast members in Betty, Brenn isn't originally from New York. She is actually from Florida which is where she also got her start skating. She and her family relocated to New York several years ago where she made friends with the girls who would eventually become her cast mates.
2. She Likes To Travel
As a skateboarder, it goes without saying that Brenn is an adventurous person. She isn't afraid to try new things and she's always looking for ways to live life to the fullest. Traveling has become one of her favorite ways to do that. She has gotten to visit lots of cool places including Japan, Italy, and England.
3. She Is A Model
If you've seen Brenn in Betty, you probably realized that she is a natural in front of the camera. And those skills aren't just limited to acting. Both Brenn and her sister are also professional models. They have already gotten the chance to work with some major brands including Nike and Chanel.
4. She Hopes To Get Into Writing And Directing
On-screen credits probably aren't the only things Brenn is going to have on her resume. Eventually, she wants to get behind the scenes, too. She told Starry Mag, " I'm very interested in screenwriting and directing. I just got a camera and my friends convinced me to really get on myself and start doing things."
5. She Is A Musician
Brenn is the true definition of a triple threat. In addition to everything else she's working on, Brenn is also gearing up to have a career in the music industry. Brenn is in the process of working on an EP although she didn't provide any details on when it will be released.
6. She Is A Private Person
Once some people get a taste of the spotlight, they have a hard time resisting being in front of the camera 24/7. That doesn't appear to be Brenn's style, however. So far, she has been very private about her personal life and there aren't many details about her outside of acting.
7. She Supports Social Justice
Brenn may be young, but she already understands the impact she can have on the world by standing up for the things she believes in. She has used her platform to show her support for the Black Lives Matter Movement and the overall fight for social justice. In addition to posting on the topic, she also shares resources with her followers.
8. She Collects Air Maxes
Most people would agree that no outfit is really complete without the right pair of shoes, and Brenn is one of them. She especially loves sneakers and is what most people would consider an Air Max aficionado. She collects the shoes and even has an entire highlight section on her Instagram profile dedicated to them.
9. She Is Very Active On Instagram
If you're a fan of Brenn's and you want to keep up with her, the good news is that she's on social media and she posts often. Her Instagram account currently has 57,000 followers and there's no doubt it'll increase when the second season of Betty is released. That being said, however, her Instagram content rarely provides any insight into her personal life.
10. She Wants To Use Her Platform To Incorporate Fashion Into Skating
Brenn doesn't just love to skate, she likes to make sure she looks good while doing it and that's something she enjoys sharing with others. Brenn told Fashion Moves Forward, "…if you go to the parks now you'll see just about every outfit on the spectrum, which is dope. For us though it's just fun to be in baggy clothes. Tight clothes are something I'm just not interested in wearing. I use my personal platform to post fashion posts because it's what I'm really interested in addition to skating."