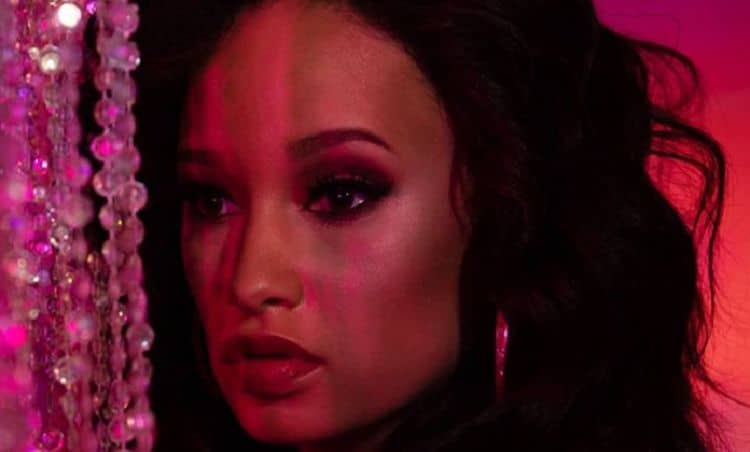 Elarica Johnson's acting resume is the perfect example of quality over quantity. Although she hasn't had dozens of roles, the ones she has had have been very impressive. In 2009, she appeared in the movie Harry Potter and the Half-Blood Prince. She also had a tole in the TV series, A Discovery of Witches. However, while her past roles have been great, it's an upcoming one that might serve to be her biggest break yet. Elarica has a starring role in the series P-Valley which will air on Starz. If you've never seen Elarica work before, this is the perfect time to start. Continue reading for 10 things you didn't know about Elarica Johnson.
1. She's From London
Elarica was born and raised in London and she is very proud of her city. She told Fabric Magazine, "The vibe and the energy of London, you can't get that anywhere else. And I will stick by that, and if they don't believe me, whoever is reading this, they need to get in contact and I will show them around and they will see how wonderful it is."
2. She Loves To Travel
Thanks to her career, Elarica has gotten to do lots of traveling throughout the years. Although spending a lot of time away from home means that she doesn't get to spend as much time with family as she'd like, she's grateful for the opportunity to see new places. Some of the countries she's visited include India, Greece, and Italy.
3. She Enjoys Roles That Push Boundaries
There are some actors who like to play it safe and take on roles that allow them to stay within their comfort zone. Elarica isn't that type of actress. Instead, she prefers roles that not only challenge her, but roles that push boundaries and help tell new stories.
4. She Focuses On Improving Her Craft Every Day
Elarica isn't just talented, she's also a hard worker. She understands that in order to take her career to the next level, she's going to have to spend a lot of time sharpening her skills. When talking to Fabric Magazine she said, "Every day, there is something that I do that helps me with learning my craft. Whether that is reading scripts, auditioning… even watching and learning from other actors, then that is all me working on what I do. I always think that if you put the work in, you get it out."
5. She's Always Known She Wants To Act
It can take some people years to realize that acting is what they want to do. However, Elarica has known for most of her life. After seeing a stage production of Annie, she instantly knew that acting was what she wanted to do. She went on to attend The BRIT School where she was formally trained.
6. She's Excited For Bigger Roles
Elarica is grateful for all of the opportunities she's had so far, but she also has her sights on the things she wants to do in the future. She is hoping that jobs like P-Valley will lead to other opportunities. She hopes to eventually be so busy that she can pick and choose what she decides to do without feeling like she's missing out on something.
7. She Wants To Play A Superhero
Every actor has a dream role that they'd love to play at some point in their career. Elarica had three dream roles she wanted to play, and she's been lucky enough to already have done two of them: a vampire and an alien. The last dream role on her list is a superhero.
8. She Looks Up To Angelina Jolie
Having someone to look up to is always important when you're trying to be successful. Seeing someone who has already been down the path you're walking on can help you learn how to navigate things better. For Elarica Johnson, that person is Angelina Jolie. She told Euphoria Magazine that she has always looked up to Jolie for the level of emotion she can bring to a role and the diverse range of characters she can play.
9. P-Valley Is Her First American Show
If you're an American viewer who isn't yet familiar with Elarica's work, that's probably because she hasn't been in American shows prior to P-Valley. Her role on the show will offer her the chance to be properly introduced to the American audience.
10. She Hosted A Justin Bieber Tour
Outside of acting, Elarica has had lots of cool experiences. One of them was the chance to host Justin Bieber's Purpose Tour in India. It's unclear how she actually landed the role, but she was very excited about the opportunity because India had always been a place she wanted to visit.