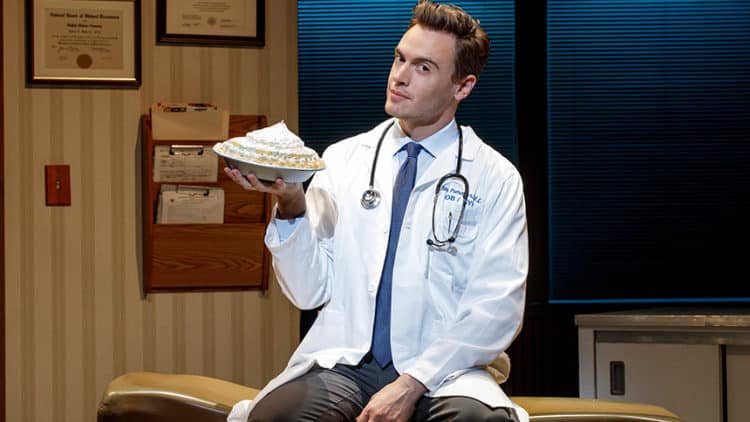 You might not know too much about Erich Bergen but then again that's why the internet is such a useful tool. He has been around long enough and done enough that people likely know him by now but it's also kind of easy to remember that with as many prominent actors as there are out there it's kind of difficult to keep tabs on all of them. Rest assured though Erich has managed to earn his stripes by becoming a skilled and talented actor that is worth watching. It might be that he hasn't appeared in a lot of shows and movies that people are watching but at the same time he is a serious and dedicated actor that is ready to take on the challenge of acting for those that would seek to recognize his abilities. He might not have a lot to his credit at this point but he's got plenty of time left in his life to create a solid and lasting career.
Here are a few things you might not have known about him.
10. He was discovered at the age of 9.
Erich has been into acting for a long time now, ever since he was 3 in fact. This kind of love for the stage and cinema is something that can develop in a kid at a very young age and, if it's nurtured, can carry them quite far once they begin to grow.
9. He's been a popular stage performer.
He was part of the Jersey Boys cast for a while and found it to be a lot of work but also quite enjoyable since there was a great amount of energy and movement that went into the play that he really enjoyed.
8. He was inspired by MTV as a child.
It seems like a lot of us were inspired by MTV at one point since back in the day they would actually play these things called MUSIC VIDEOS that we could sit and watch and eventually try to emulate. Obviously Erich took that to heart and it's a good thing he did since he's learned a lot from it.
7. He quit high school and college.
He lasted three days into high school and only a slightly longer time in college before he dropped out. It's kind of easy to say that it's irritating to see how some folks feel that high school and college "aren't for them" and yet still manage to become successful. But hey, for some folks it works.
6. He's got a corny sense of humor.
Some folks have a very odd sense of humor and laugh at the strangest things but one thing you can't really begrudge them is the ability to laugh at just about anything. Laughter after all is one of the many things in life that help it to make some semblance of sense.
5. He loves shows from the 70s.
There is something about the old TV shows that the newer shows just don't have, a type of personality or verve that was evident back then that's kind of been removed now in favor of keeping the audience happy and the studios in business.
4. He appears on Madame Secretary.
A show that features him working for one of the most powerful women in the world is something that seems to fit Erich just right as he waded into the role and took it over pretty easily. It's not so much the act of working under a woman in a fictitious role, but the role itself that kind of appealed to him it would seem.
3. His first on-screen appearance was in 1996.
He was actually in The Dana Carvey Show for one appearance and then he wasn't seen again for around 11 years. Either he went back to the stage for a while in order to really hone his skills or something else happened.
2. His career officially began in 2007.
It's hard to say that this is when his start really was but if you want to be honest this was where he started to roll from when he finally got going on his career. He became a part of the generation that is at this point poised to take the reins whenever the older generation allows it.
1. He was diagnosed with testicular cancer.
This happened back in 2013 and he did opt to do chemotherapy to alleviate the condition. To this day he's still acting and still taking control of his career so one can only hope that everything was taken care of and that there won't be an issue later on in life.
To be honest Erich is one of those guys you can't help but like when you hear him talk and he's done a great job at placing himself in a position where he can learn as he goes and continue to wow people with his acting skills.
Tell us what's wrong with this post? How could we improve it? :)
Let us improve this post!