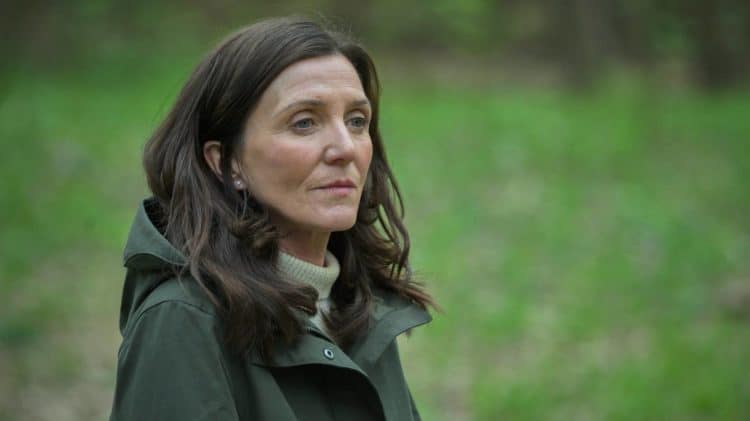 Consistency is one of the hardest things to achieve in the entertainment industry, but Michelle Fairley has managed to find it. She has been acting professionally for more than 30 years and in that time she has earned a lot of very impressive roles. Many people will recognize her from her role as Catelyn Stark in the hit series Game of Thrones. These days, however, there's a new role that Michelle is known for. Since 2020 she has played Marian Wallace in Gangs of London and the character has only continued to make people fall in love with Michelle's immense talent. Even after so many years in the industry, Michelle is proving that she hasn't missed a beat. Keep reading to learn 10 things you didn't know about Michelle Fairley.
1. She Was Born In Scotland
There are many people who likely consider Michelle to be a British actress, but she is actually from Scotland. It was in Scotland where she first developed an interest in acting and became part of the Ulster Youth Theatre. That being said, she has lived in England since the mid 1980s and now considers it home.
2. She Isn't On Social Media
Michelle has been notoriously private throughout her career which means that you won't catch her on social media. She simply doesn't enjoy sharing moments of her private life with the world. Some of her fans, however, have taken it upon themselves to create fan pages in honor of the actress. One of those pages on Instagram currently has 12,000 followers.
3. She Never Wanted To Have Children
Even though gender roles have changed significantly over the last few decades, there is still a common belief that all women should have a goal of eventually becoming a mother. Michelle, however, has never had that desire. She doesn't have any children and that's exactly how she's always wanted it.
4. She Is An Award Winner
Many people would agree that Michelle hasn't gotten nearly as much recognition as she deserves throughout her career. While that is certainly true, she has received a couple of awards. Most recently, she won the Clarence Derwent Award for Best Female in a Supporting Role in 2019.
5. Theater Is Her First Love
Michelle has spent a good portion of her career in front of a camera, and she has appeared in both movies and TV shows. She is grateful for all of the on screen work that she's gotten, but like many other actors theater is her first love and it's also where she feels the most at home.
6. She Was In A Harry Potter Movie
Michelle has gotten a lot of cool opportunities over the years including a chance to be part of the Harry Potter franchise. She played Mrs. Granger (Hermione's mom) in the 2010 film Harry Potter and the Deathly Hallows: Part 1. The role had been previously played by Heather Bleasdale.
7. She Isn't A Fan Of Hollywood
When most people think of success as an actor, that thought typically includes Hollywood. Michelle is proof that that isn't the goal for ever actor, though. Although she has spent time in Hollywood during her career, she simply isn't a fan. This likely has to do with the fact that she is a private person and prefers a more low key lifestyle.
8. She Likes Playing Complex Characters
From the outside looking in acting may seem like an easy job, but that isn't the case at all. That difficulty only increases as the characters become more complex. Needless to say there are some actors who prefer to stay away from those more complex roles. Michelle, on the other hand, welcomes them. She isn't afraid to play a character with layers and has done this many times during her career.
9. She Doesn't Like Having Her Picture Taken
Having your picture taken is something that comes with the territory of having a career in the spotlight, but it isn't something that Michelle enjoys. In fact, she's actually somewhat camera shy. She told The Times, "I love my job, but there's a side to it I'm not good at and don't like. I'm an actor. I like the doing, not the promoting and the glitz."
10. She Loves Interacting With Fans
Despite being a very private person, Michelle enjoys getting the chance to connect with her fans. She told Collider, "No matter where you go in the world, if people do approach you because they recognize you, they do it with such grace and adoration and love for the shows. It's incredibly humbling, actually."