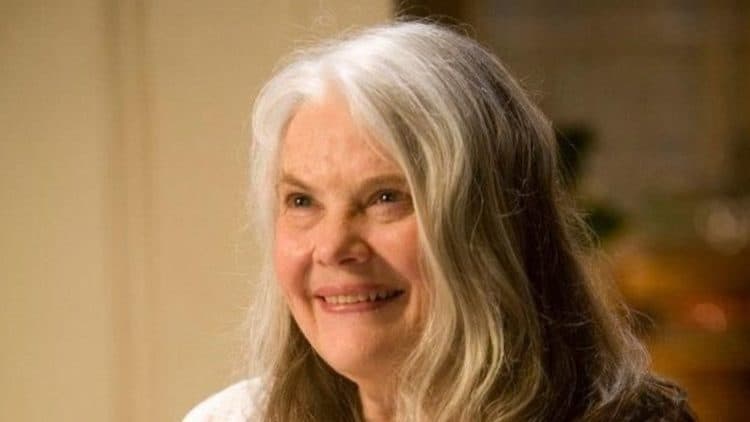 Lois Smith has been acting for longer than lots of her fans have been alive. Her career has spanned the course of eight decades and she has established herself as one of the brightest stars of her generation. At this point, you've definitely seen her in at least one thing you've watched. From the big screen, to the small screen, to the stage Lois is truly a master of her craft. She is most widely known for her role in Lady Bird, Fatal Attraction, and Twister. Her ability to play complex characters and act across genres has allowed her to have a long lasting career. A lot of things may have changed since Lois started, but one thing that hasn't is her dedication to her craft. Continue reading to learn 10 things you didn't know about Lois Smith.
1. She's A Kansas Native
Lois was born in Topeka, Kansas to a close knit family. When she was around 11-years-old, she relocated to Washington with her family. It was there where she first developed an interest in acting. She eventually, relocated to New York City to pursue her career as an actress.
2. She's Been On Broadway
Lois' on screen career is what most people bring up when they talk about her, but her theater career has been equally — if not more — impressive. She made her Broadway debut in the 1952 production of Time Out for Ginger. She has since appeared in dozens of plays both on and off-Broadway.
3. She Isn't An Ordained Minister
For several years, there have been sources on the internet that have reported that Lois is an ordained minister. That doesn't appear to be the case, however. An article published in the Hartford Courant in 2010 mentioned that reports of Lois being an ordained minister are actually false.
4. She Studied At The University Of Washington
When Lois decided that acting was what she wanted to do with her life, she got serious about educating herself as much as possible. She studied theater at the University of Washington although it's unclear whether or not she graduated. She also studied acting at Lee Strasberg Theater and Film Institute in New York City.
5. She Has Well Over 100 Acting Credits
Lois Smith has the kind of resume that most actors can only dream of. Not only has Lois had a very long career, but it's also been very consistent. To date, she has earned more than 140 acting credits. Along the way, she's worked with some of the biggest names in the industry all while becoming one herself.
6. She's A Three Time Tony Nominee
Everybody likes to be rewarded for their hard work and for actors that recognition tends to come in the form of major awards. Lois has been nominated for three Tony Awards over the years with her most recent one coming in 2020 for her role in The Inheritance. Surprisingly, she has never been nominated for an Academy Award.
7. She Was A Teacher
Not only does Lois love acting, but apparently she also loves sharing her knowledge with others. According to a source, she once taught acting at the world-famous Juilliard School. Unfortunately, we weren't able to locate any additional information on her time at Juilliard.
8. She Doesn't Plan On Retiring
Most people look forward to the day when they can finally retire from years of working. After all, retirement typically means getting the chance to finally really enjoy life. Lois, however, has no plans to stop doing what she loves. Lois has ever intention of acting for as long as she can and she is still working on a regular basis.
9. She Is A Mother
With all of the success Lois has had in her professional life, some people have think that she hasn't had any time to focus on her personal life. That isn't true, though. Family is very important to her and she is a dedicated mother. She and her ex-husband, Wesley Dale Smith, were married from 1948 to 1970 and they had one child together. Lois is also a grandmother.
10. She had A Brief Stint On Twitter
At 90-years-old, most people probably aren't expecting Lois to be active on social media. While it's true that she hasn't been on social media in years, there was a period of time where she was on Twitter. After making an account in 2017, she tweeted for a few months before seemingly abandoning the platform. Despite not posting any new content in years, she still has 4,500 followers. Unfortunately, it doesn't look like she has any plans to start tweeting again.
Tell us what's wrong with this post? How could we improve it? :)
Let us improve this post!