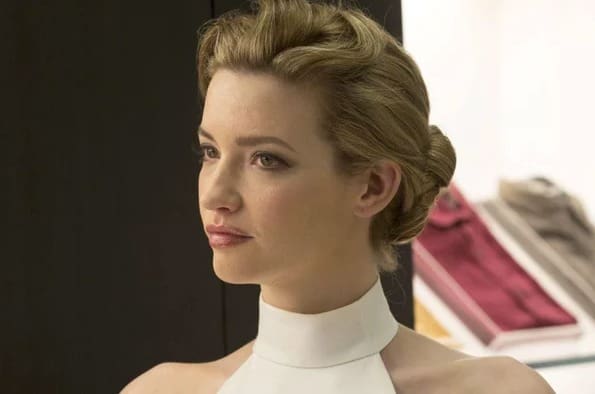 Starring in the science fiction thriller Westworld is right up Talulah Riley's alley. The British actress plays the android greeter at a fictional futuristic theme park in the hit HBO series. Talulah Riley has always been drawn to science. She has a degree in Natural Science and studies physics and engineering for fun. Here are 5 things you didn't know about Talulah Riley.
She was an only child
Talulah Riley was born in Hertfordshire, England on September 26, 1985. She is the only child of Una Riley who founded a public relations firm, and Doug Milburn who was the head of the British National Crime Squad and now works as a screenwriter. Talulah Riley attended several respectable British schools including Chltenham Ladies' College, Berkhamsted Collegiate School and Haberdashers' Aske's School for Girls. While acting in London, Talulah received a degree in Natural Sciences from Open University.
Stage
While following her dream to act, Talulah Riley performed on in London theater. Her stage debut was in 2005 when she appeared in The Philadelphia Story at the Old Vic Theatre. The following year, Talulah appeared in the London production of Tennessee Williams' Summer and Smoke. In the meantime, she found work in television and film.
Television and Film
While studying in London, Talulah Riley began working in television and film. She appeared in Agatha Christie's Poirot and Marple in 2003 and 2006. She appeared in 2 episodes of Doctor Who and played Lila, a star struck writer in the British television series Nearly Famous. In the meantime, Talulah Riley began her film career. She appeared as Mary Bennett in 2005's Pride and Prejudice. She also starred in the film St. Trinians and its sequel. She appeared the the Boat that Rocked, Inception, Thor: The Dark World, and Submerged. In 2011 Talulah Riley was voted "Brit to Watch" by the Academy of Film and Television Arts.
After appearing in the first season of the HBO science fiction series Westworld, Talulah Riley's role as android Angela was picked up as a series regular in the second season. She plays the robotic greeter at a futuristic theme park where visitors can have their fantasies fulfilled. The JJ Abrams thriller is based on Michael Crichton's 1973 film.
Elon Musk
Talulah Riley was young when she met billionaire tech mogul and CEO of Tesla and SpaceX, Elon Musk. The couple met in 2008 had a whirlwind courtship before marrying in 2010. Musk has five sons with his ex-wife, novelist Justine, and Talulah put her acting career on hold to help raise the family. Musk and Riley divorced in 2012 but remarried a year later only to divorce again in 2016. They remain good friends today. Always interested in science, Musk inspired Talulah to study physics and engineering for fun. She appeared in the 2011 documentary Revenge of the Electric Car.
She's a writer and an entrepreneur
Aside from her acting career, Talulah Riley is enjoying other creative alleys. In 2016 her book "Acts of Love" was published. The book explores relationships around Silicon Valley entrepreneurs. She and a friend, Stacey Ferreira, raised $1.5 million for their project Forge. The app launched this year and provides low paid restaurant and retail workers access to jobs and the ability to sign up for hours working for approved companies. Talulah is currently editing her latest novel, "The Quickening". She lives in San Francisco and remains close with Elon Musk and his family.
Tell us what's wrong with this post? How could we improve it? :)
Let us improve this post!