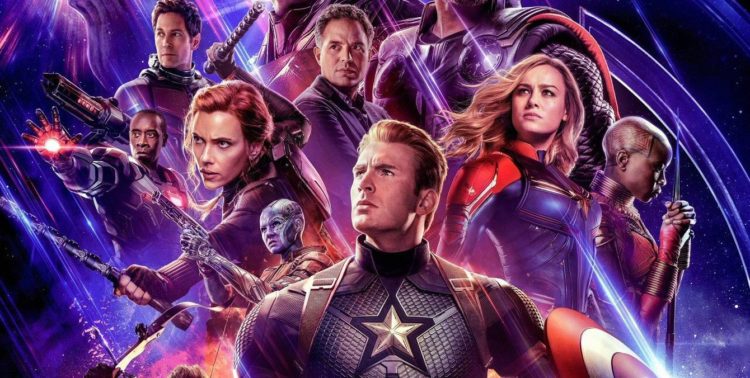 2021 sounds like it's going to be a big year according to Nicholas Raymond from ScreenRant as the Marvel universe will be unloading one movie after another and shows within the streaming network that will be doing something slightly different than what networks such as Netflix and Amazon currently do at this time. Disney+ won't be releasing all new episodes of any show all at once, but will instead be releasing them once a week, which is different but almost seems as though it could backfire, or possibly keep people interested since binge-watching does tend to come with a very big drawback of watching an entire season and then having to wait for months if not years for something new to come out. So it could be that Marvel and Disney are being smart in this regard, but it's going to bear watching to see what happens.
As far as movies coming out in 2021 it would seem that a lot are bound to hit the theaters and the streaming network will be making an attempt at dominating the attention of audiences throughout the year. In 2020 it really seems as though only a few things of significance are going to happen, but it also seems that it's going to be an effort to ramp up the interest in the year to follow since more and more ideas are pouring out from Marvel as they are hopefully starting to rifle through their list of heroes and villains. There are so many to choose from and so many that they should be able to gain the rights to in order to build up to a new and exciting crescendo that it should be a while to come before the interest dries up if they do it right. But the unfortunate thing is that interest is bound to wane at some point if they stretch too far without building themselves up along the way.
There are a lot of ways that the Marvel universe can bolster itself in order to remain dominant in the years to come, but at the moment it doesn't seem as though they're really thinking that hard about bringing in heroes or villains that are seen as a part of the always-important bedrock of the universe that exists. Captain Marvel was a big but risky step that seems to have been more of a power play with a political message than anything, even though the movie was still pretty good and was well-received. Infinity War and Endgame were absolutely loved by the fans but didn't escape without a great deal of criticism that's hard to shake and could continue to tinge the opinions of Marvel fans moving forward. Spider-Man leaving the MCU is a bigger hit than some people seem to think, and the inclusion of other heroes does seem to be a decidedly smart move, but once again, the heroes and villains that need to be introduced are those that have had a strong network among the comic books throughout the years, and Spider-Man is definitely one of them. The Avengers, the X-Men, and the Fantastic Four all need to be allowed to remain in the Marvel universe, and they need to be introduced sooner than people are thinking. Heroes such as Doctor Strange and Shang-Chi are definitely going to be interesting, especially since Doctor Strange seems to be bringing Scarlet Witch into what will amount to a horror movie it looks like.
But there needs to be another version of Iron Man, either Ironheart or someone similar that could get the people behind them without much effort. Like it or not Captain Marvel does not seem like an adequate face of the MCU, at least not in the manner that Tony Stark was. Right now it doesn't seem as though there are a lot of individuals that could take his place, but for sheer personality and strength of character it would almost seem that Doctor Strange should take over, but the staying power of Benedict Cumberbatch when it comes to the MCU isn't something that inspires a lot of certainty at this time. But Brie Larson, for all those that she's inspired and entertained, has also managed to alienate a lot of people, a good number of them being fans, and as a result it would seem as though using her as the face of the franchise isn't the wisest idea in the world. The Marvel universe is all set to move forward, but using Captain Marvel as their go-to character is, in a way, like the quarterback tossing a pass that the receiver just can't get to. In other words Marvel is tossing the ball to Brie Larsen and for all the speed and power that her character comes with her human persona just doesn't seem to be capable of keeping up. The Marvel universe is poised to have a great year in 2021, but if it's going to rest on Captain Marvel's shoulders, and this is where I disagree with Josh Lezmi of the CheatSheet, it seems as though it might falter.