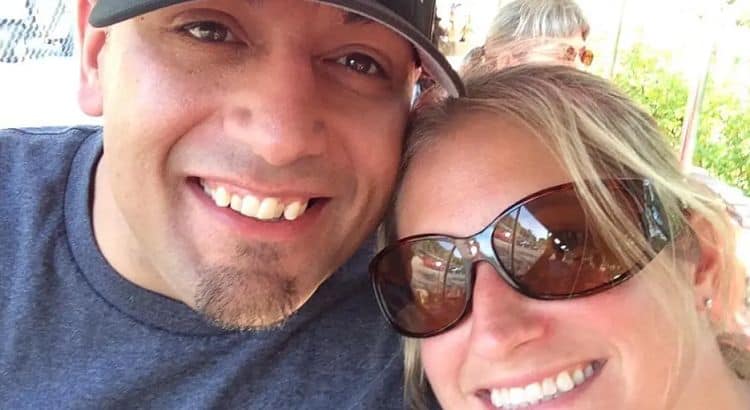 As a parent, it might be difficult to imagine wanting to see your child take up a career in street racing. It's dangerous, and no parent wants to see their child do something so dangerous. The truth is, however, that Justin "Big Chief," Shearer's parents had no problem with him doing just that. They encouraged the reality star to follow his dream of street racing, and it all worked out well for him. He's not only a successful street racers in the game, he's also a reality television star thanks to the Discovery Channel's "Street Outlaws," which follows street racers and their adrenaline-packed careers. On that note, we thought we might get to know a bit more about the reality star and how he's been living his own life.
1. He's an 80s Kid
Street racing was a lot more famous in those days than it is now, but in a much more dangerous way. Those who did it were more than likely going to go out in the middle of the night to an empty stretch of road and just hope their parents – nor the police – would find out. Justin was born on December 9, 1980, which means he just celebrated his 40th birthday in 2020.
2. He's From Kentucky
He was born in Louisville, which is a famous city in Kentucky. He no longer lives there, however. He currently resides in Chicago, Illinois, which is a much larger, much more vibrant city that Louisville.
3. He's A Dad
He got married a long time ago, and he got divorced almost four years ago. He dated his ex-wife, Alicia Shearer, for many years before they got married in 2006, and their marriage ended 11 years later in 2017. However, they do share two sons together, and their father is proud to be their dad. Their names are Corvil and Corbin.
4. He's Been a Huge Fan of Racing His Entire Life
When he was just a kid of only 9, he would get on his bicycle and he would take off to go watch the street races around Louisville. He'd go to Old Route 66 and sit along the edge of the road and watch the drivers take on their opponents. He couldn't get enough. When he was 12, his family moved to Oklahoma, and it was an even more prevalent activity there. He really began to love it.
5. He's Very Close to His Mom
He admits that it really did take him a long time to figure it out, but his mom is his hero. He's also close to his father, but it was his mother who was the woman who single-handedly raised to rambunctious boys on her own while also going to nursing school and working full time during should. He is very close to her, and it's darling.
6. He's Got Good Parents
Like all parents, his own parents were very busy growing up, but they both made time for him and for his brother. He remembers, very fondly, working on cars and racing cars with his dad as a child. He remembers just as fondly training horses with his mother. They gave him a good life, and he's so grateful to them for that.
7. He's Busy, Too
He remembers his parents always making time for him growing up, but he's said in many interviews that he's not always had the kind of time to spend with his family that he might like to spend with them. He's busy racing, and he's busy filming, and he doesn't get nearly the kind of quality time he'd like to have.
8. Racing Pays Well
We have no idea what a racer makes or how they make a living, but we do know that Justin Shearer has a very respectable net worth of approximately $2 million. He, of course, also earns money from his time on reality television, but we also don't know how much of his income he derives from filming the show.
9. He's Very Into Physical Fitness
It's helpful to be in good shape when you have a physical job like the one he has, so Shearer does spend a significant amount of time in the gym. His inspiration for his fitness is none other than The Rock (or maybe you know him as Dwayne Johnson), who is a man very much into taking care of his own body.
10. He's Private
It's an oxymoron when he's also a reality star, but it's true. He doesn't share too much of his life or his family on the internet or with the press, and that is not always a bad thing. It allows him to enjoy his privacy in real life, but it also keeps his fans interested in learning more about him.