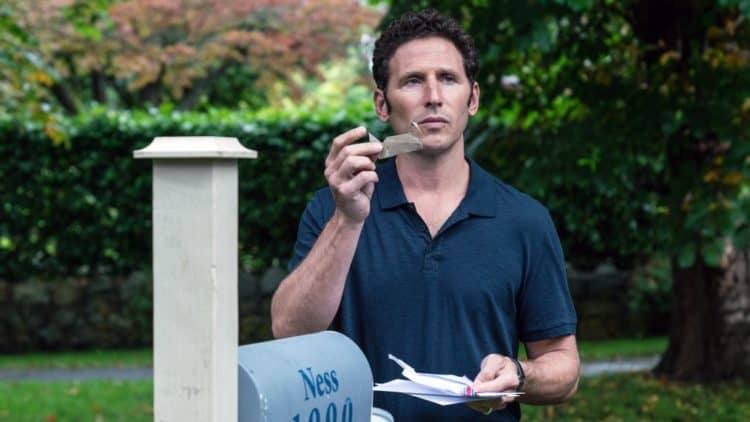 Mark Feuerstein is an actor who was born in New York City on June 8, 1971. His first television breakthrough was 'Loving', a series in which he had a recurring role between 1995 and 1996. Since then, he has had many acting roles, predominantly in television. These include the TV series 'Caroline in the City', 'Once and Again', and 'The West Wing'. However, he is now probably best-known for playing Dr. Henry 'Hank' Lawson on 'Royal Pains', a television series aired on USA Network. He is also known for playing Jacob Ness in Fox's reboot of 'Prison Break'. Here are five more things you might not know about Mark Feuerstein.
1. He Traveled to Study
Feuerstein attended The Dalton School in New York followed by Princeton University, from which he graduated in 1993. Having won a Fulbright scholarship, he moved to London to study at the London Academy of Music and Dramatic Art. He then furthered his education by traveling to France to study at L'École Phillipe Gaulier.
2. He Has Had Several Minor Movie Roles
Feuerstein's first minor movie role was in 'Practical Magic' in 1995 when he played the role of Michael Owens. Sandra Bullock was the main star in this movie.He was then in 'What Women Want' as Morgan Farwell and he landed this role in an unusual way. Nancy Meyers was the director of this movie and it was her daughter who recognized Feuerstein from 'Practical Magic'. Meyer's daughter insisted that she cast Feuerstein in the movie. He then went on to film scenes for 'Two Weeks Notice'. Unfortunately, his scenes were later deleted.
3. He is Married to Dana Klein
Mark Feuerstein has been married to Dana Klein, a television writer, since July 9, 2005. The couple lives in Los Angeles with their three children; Addie, Lila Jane, and Frisco Jones. In addition to writing for the television, Dana Klein has also worked as a consulting producer for the 2005 comedy show 'Twins'.
4. He Has Worked as a Writer, Producer, and Director
Feuerstein is not just talented in front of the camera as he has also worked in many behind the camera roles. In fact, he has four credits as a producer, two credits as a director, and two credits as a writer. For the 2009 Cackle web series 'The Hustle', he was the writer and the director as well as playing the lead role. In the 2017 series '9JKL', he plays the lead role of Josh Roberts. He also created and co-produced this series with his wife Dana Klein. This sitcom series made its debut on CBS on October 2, 2017.
5) He Has Earned Money with His Voice
Feuerstein has not always needed to appear onscreen to earn money as his voice has also been lucrative. He once provided the voiceovers for a series of beer commercials. He has also recorded many audiobooks, usually in the role of the narrator. An example of this is narrating for Hyperion Audiobooks' 'The Booty Nomad' by Scott Mebus. Time Warner Audiobooks is another company for which he has provided his voice for recordings.