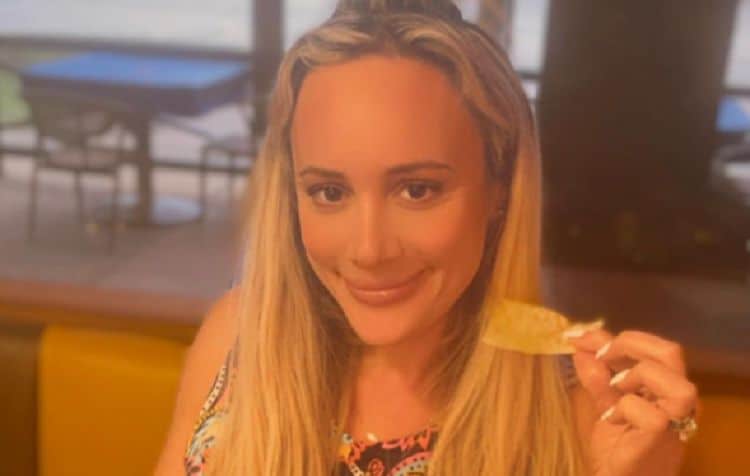 When Prince Lorenzo Borghese decided he would seek himself a wife with whom to spend his life, Erica Rose signed right up. Erica Rose Sanders, the Texas native, was ready to find love with the newest, and most regal, bachelor. She had a tiara, she had love in her heart, and she had a future in her mind. She went onto national television as one of 25 women looking for love in what Chris Harrison famously (always) called the most dramatic season yet. She did not find love with the prince, but Erica Rose found a lot of love from her newfound fans. She was over-the-top, a little bit odd, and a lot loveable. Even when she was not loveable, she was loveable. Where is she now? We have everything you need to know.
1. She's an Attorney
While we knew she was in law school, the world might be shocked to know that she finished her degree and found herself a career as an attorney. She spent three years at the University of Houston Law Center. She even went on after that to study for and earn a Master of Laws degree in the entertainment sector. She went to Southwestern Law School for that.
2. She's a Partner
After passing the Texas bar, she went to work at a law firm. She is now a partner at Rose Sanders Law Firm PLLC in Texas. In fact, her husband is also a partner at the same law firm. They both live and work together, raise their kids, and spend their time living a relatively quiet life.
3. She Married in 2017
Speaking of her husband, his name is Charles Sanders. They got married in 2017, but they knew one another for a long time prior to getting married. They met in high school. While their romance did not start at that point, they eventually found one another and began a romance that would turn into a happy marriage.
4. Her Love Story is…Interesting
For a lack of better term, of course. She and her now-husband reconnected when one of his own cousins began stalking her. She does not specify if the stalking was dangerous or just a joke, but Charles Sanders saw the photos of her and began thinking about her again. Of course, they did not meet up because of that. They both signed up for Bumble, matched, and the rest is history. He asked her to marry him in September 2017, and they were married just a few weeks later.
5. The Former Bachelor She Tried to Date Was a Wedding Guest
While she and the prince may not have had a love connection, they did forge a friendship. Prince Lorenzo was a guest at her wedding. He was happy to be there to see his old friend get married. They didn't form a long relationship or a lasting one being that she was only on the show for about three weeks, but their friendship is a sweet one.
6. She was Engaged to Another Man, Too
Before she met her husband, she was engaged to a different attorney. They met while working at a different firm. They got pregnant, got engaged, and never got married. Her first child, a daughter by the name of Holland, was born in September 2016. She got engaged to her husband less than a year after her daughter was born. In fact, he proposed at her daughter's first birthday party. He even bought a miniature ring that matches Erica Rose's ring for her baby.
7. She Has a Baby with Her Husband, Too
Eight months after her wedding to her husband, she welcomed her second baby – her first with her husband. The baby is another girl, and her name is Aspen. The two little girls are less than two years apart in age, and they are darlings.
8. She's Going Back on Television
Back in summer 2020, she and her mom and some friends chartered a sailing on a yacht. They chartered the Parsifal III, which you might recognize as the Below Deck Sailing Yacht. She and her own group of friends will be back on reality television on May 17 with their appearance on this hit show.
9. She Still Wears a Tiara
Erica Rose may not have married a formal prince, but she does keep her tiara on hand for her own princess moments. She wore one to her own wedding, and that is precisely the reason why her fans love her so much. She is always herself, and nothing changes.
10. She's Happy
Her life right now is what she's loving. She's happily married, she has a career she loves, and she has two little girls who are absolutely darling. She is doing what she knew she would eventually do, and she is very happy doing it.