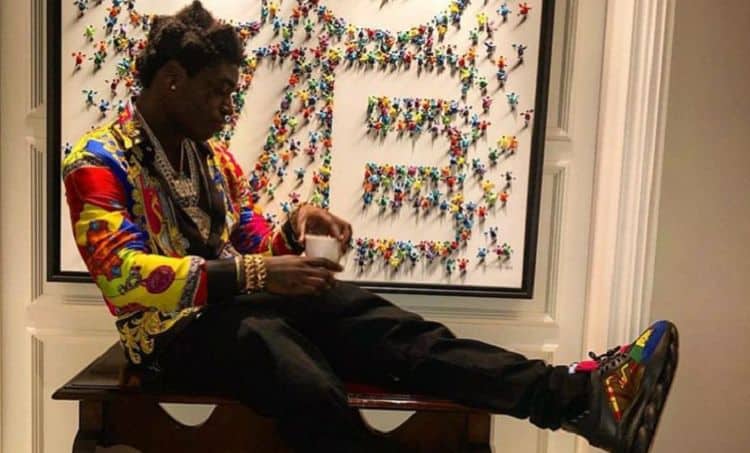 Kodak Black has recently been indicted on charges of sexual assault. According to Ed Clements, a Twelfth Circuit lawyer, he was arrested for the first-degree sexual assault in September 2016, but and charged Monday, October 9, 2017. The incident is alleged to have taken place in a hotel in South Carolina and the teenage victim initially reported the incident to her school nurse. If convicted, Kodak Black could face 30 years in prison. Black was born in Florida on June 11, 1997. From a young age, he has got into trouble, such as stealing during his teens and brawling with other children. He released his debut album in March 2017, and this debuted at No. 3 on the US Billboard Charts.
Here are five more things you might not know about Kodak Black.
1. His Parents are Emigrants from Haiti
Although he was born in Pompano Beach in Florida, his parents are emigrants from Haiti. His mother and father separated so Black was raised solely by his mother, Marcelene Octave, in a public housing project called Golden Acres. As his father was not around to support the family financially, Black turned to robbing as means of providing support.
2. His Highest Charting Single is 'Tunnel Vision'
Black's highest charting single was his sixth single 'Tunnel Vision'. It peaked at No. 6 on the US Billboard Charts, No. 4 on the R & B/ Hip-Hop Chart, and at No. 2 on the US Rap Chart. Tunnel Vision was released as a single on February 17, 2017, and is on Black's debut studio album 'Painting Pictures'.
3. He Has Had Many Names
Kodak Black is merely his stage name and he has had many others. He was born Dieuson Octave. When he was six years of age, he began to use the nicknames 'Black' and 'Lil Black'. When he joined the social media website Instagram, he used the name 'Kodak Black' and this was what he then decided to use as his stage name. During a spell in prison, he studied scripture with a priest who conducts prison ministry and he identified as a Hebrew Israelite. This led to him filing to change his name to 'Bill Kahan Blanco'. The name 'Kahan' means priest in Hebrew.
4. He Has Been in Rap Groups
Kodak Black began rapping at elementary school when he would go to a local trap house to record music after school. At the age of 12, he joined a young rap group called 'Brutal Youngz'. He was later part of a rap group called 'Kolyons'. When he became a solo artist, he said he used Lil Boosie as his inspiration.
5. He Has Been Arrested on Numerous Occasion
The sexual assault charges are not the first time that Kodak Black has had a running with the law and he has been arrested on numerous occasions over the last two years. The various offenses have included possession of a weapon, false imprisonment, and armed robbery. He was jailed for four months for drugs charges in September 2016. He was sentenced to a further 364 days in prison in May 2017 for breaking house arrest. He was released early after he completed a life skills course.
Save
Tell us what's wrong with this post? How could we improve it? :)
Let us improve this post!