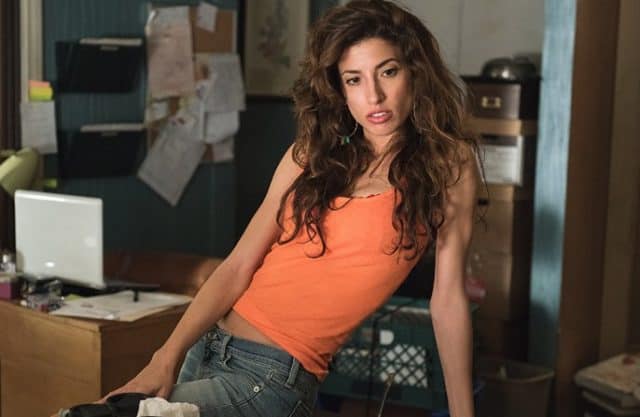 Tania Raymonde has had quite the career thus far but if you don't watch the films and TV shows she's been in, well, you wouldn't have seen her and you obviously don't watch a lot of TV. Honestly she's been around the block a few times since starting out as a kid and she's no doubt picked up quite a few tricks and bits of wisdom along the way. It's easy to see that she can bank on her looks, her talent, and her creativity by taking a look at her bio, which is very impressive to say the least. Her fame is something of a quiet thing since she doesn't seem to go out of her way to be a known celebrity but she does obviously enjoy the status it brings her.
Not everyone has to flaunt what they have after all.
5. She had a recurring role in Malcolm in the Middle.
Remember the wild-haired and slightly exuberant girl Cynthia? She was one of many recurring characters on Malcolm in the Middle who had something to do with Malcolm but not many others. Cynthia was kind of an odd child since she was tough, decisive, but so out there that she came across as slightly crazy. But in truth she was more helpful to Malcolm than most of his friends and ended up making his high school years a lot more interesting.
4. She wrote, directed, and edited her own short film.
The film was titled Cell Division and she did this when she was only 17 years of age, so it's easy to see that she has some talent and a lot of drive. So far she's been working on her own projects for a while but as of yet she hasn't broken into the mainstream where people can see what she's doing on a regular basis. It could be only a matter of time since she has the desire to make movies.
3. At this time she's working on her first feature film.
So far all that's known is the title and where it's set. Little Saigon is set in Orange County and is going to be a crime thriller, which says at least something for it. So far nothing else has really been released about the film but it could be something to watch for. Anything set in California is typically something you might want to take a peek at.
2. She's got an extensive list of movie and TV roles amassed.
Tania has not been idle in her quest for fame but once again she hasn't been seeking the spotlight all that much it seems like. Getting work and getting in front of the camera are still two different things and she seems to enjoy her work quite a bit.
1. She has expressed a desire to be a part of an action movie.
She would really like to be a part of something along the line of a Lethal Weapon or Expendables type movie, something that really pops and has a lot of action to it.
Yes, that frumpy little girl from Malcolm in the Middle became this gorgeous and very determined woman you see above.
Tell us what's wrong with this post? How could we improve it? :)
Let us improve this post!