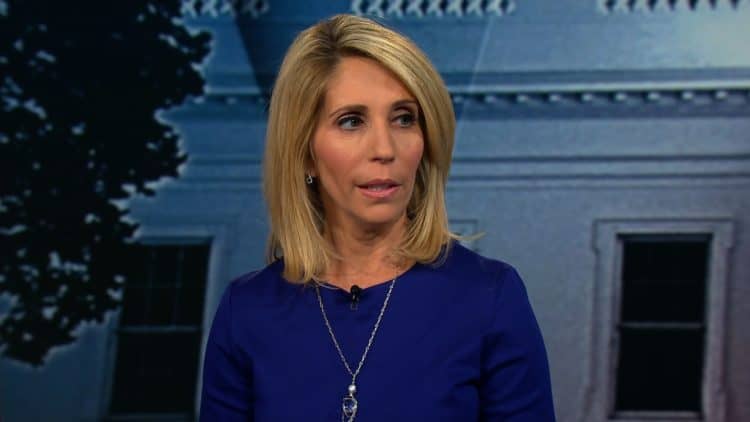 Throughout her successful career in journalism, Dana Bash has proven that she is a force to be reckoned with. Through her work as a chief political correspondent for CNN, she has covered several of the most important political events to happen over the last several years. She is particularly involved in events regarding campaigns and congress. Not only does Dana Bash have an unforgettable on screen presence, but she has a natural talent for delivering the facts in a way that is interesting and informative. She has also served as a questioner during the presidential debates in 2016. Continue reading for 10 things you didn't know about Dana Bash.
1. Her Father Also Worked In The News Industry
Delivering the news is something that runs in Dana's family. Her father, Stu Schwartz, was a senior broadcast producer for ABC's Good Morning America. He also worked on the TV documentary, ABC 2000: The Millennium. Having a father who also works in the industry likely sparked Dana's passion for the news.
2. She's A Proud Mom
In 2011, Dana gave birth to her first and only child: a son named Jonah. Dana's busy schedule often forces her to spend a lot of time on the road, but whenever she has to be away from home she tries to FaceTime Jonah as much as possible. Life as a single mom isn't easy and Dana admits that she doesn't always have things under control, but she's definitely become a pro at multi-tasking.
3. She's Been Married Twice
Dana Bash has been married and divorced twice. Her first marriage to Jeremy Bash lasted from 1998 to 2007. Jeremy Bash was the chief of staff of the United States Department of Defense from 2011 to 2013. Dana's second marriage was to fellow CNN correspondent, John King, who is also Jonah's father. Dana and John divorced in 2012. She is currently dating an actor named Spencer Garrett.
4. She Has An Honorary Doctorate
Dana attended George Washington University where she earned a bachelor's degree in political communications and graduated magna cum laude. She also has an honorary doctorate degree from Franklin Pierce University in New Hampshire which she received in 2018.
5. She Was Born Into A Jewish Family
Dana was born and raised in New York City. Her family was part of the reform Jewish community which takes a very progressive approach to Judaism compared to the faith's traditional beliefs. Although she was raised in the faith, it's unclear whether or not she still practices today.
6. She's Had Acting Roles
Even though Dana is famous for her work as a news correspondent, that isn't the only experience she has being in front of the camera. Over the years she's actually had a couple of small roles in TV shows. Dana has appeared in House of Cards and Batman v Superman: Dawn of Justice, both times as herself.
7. She Started At The Bottom Of The CNN Ranks
She may have a big role at CNN now, but that wasn't always the case. Dana began her career at the network immediately after finishing college. Her first job at CNN was working in the tapes library where she helped to organize footage. Over the years, she gained experience by volunteering in field production and she slowly worked her way up.
8. Her First Live Report Was From The White House
We're all familiar with first day on the job jitters, but Dana first day of live reporting was definitely one for the books. She told Elle, ""My very first live shot was from the White House lawn. I literally almost threw up. I was so scared out of my mind. It was horrible."
9. She Loves Spending Time At The Beach
Being a correspondent for CNN is a very demanding job that doesn't leave Dana with must time for herself. However, when she does get a break from work, she enjoys spending time with her friends and family. One of her favorite things to do is hang out by the beach.
10. News Gathering Is Her True Passion
Dana has spent a good portion of her career being in front of the camera. However, being on TV was never her original goal. Dana's true passion has always been news gathering. In fact, she didn't seek her first on camera opportunity. The network actually came to her and offered her the chance to become a White House correspondent.