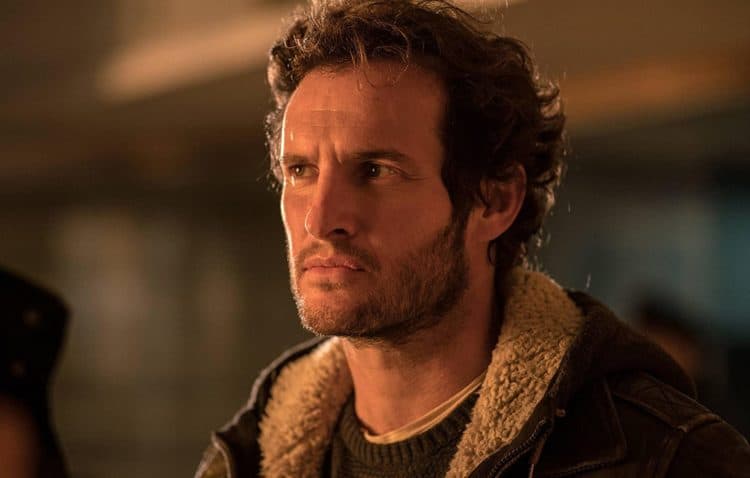 Angel Bonanni has everything an actor could want. He's talented, handsome, and successful. He made his on screen debut in 2007 and been on a roll ever since. Although acting can be a very inconsistent line of work, Angel has managed to work consistently since his first appearance. Although he was born in Uruguay and raised in Australia, he has also landed roles in American productions. He is best-known for his role in TV shows like Ulai Hapa'am, Kfulim, and Absentia. With lots of success behind him and lots of possibilities in the future, Angel still has a lot more to offer the world. Continue reading for 10 things you didn't know about Angel Bonanni.
1. He's A Model
Angel's good looks are one of the first things most people notice about him, and as a result, they're one of the first things that got him noticed. Angel began his career as a model and got the opportunity to work with several major brands including Banana Republic and Jean Paul Gaultier.
2. His Father Was An Opera Singer
Sometimes creative people feel resistance from their loved ones for not being interesting in pursuing more traditional careers. Luckily, that isn't something Angel had to deal with. Angel comes from a creative family with an appreciation for the arts. His father, was an opera singer and his love for music trickled down to Angel.
3. He Speaks 5 Languages
When you're working in a field like acting, traveling across the world typically comes with the territory. When you're constantly visiting different places, being able to speak more than one language can help make things easier. Luckily for Angel, he speaks 5 languages: English, Spanish, Italian, Russian, and Israeli.
4. He's A Family Man
The world sees Angel Bonanni as a star, but when he's at home away from the cameras he's a husband and a father. Angel has been happily married to Andrea Leitersdorf since 2014. The couple has two children together and Angel is a very proud dad. Whenever he has free time, he's usually spending it with his loved ones.
5. He Lives In Tel Aviv
Angel has gotten the chance to live in several countries throughout his lifetime. After being born in Uruguay, he moved to Australia where he lived until he was 11-years-old. After that, he and his family moved to Israel which is where Angel considers home. He currently resides in Tel Aviv with his wife and children.
6. He Loves To Stay Active
For some people, staying active is a struggle, however, that isn't the case for Angel. His schedule is very busy, but when he isn't working he loves to get outdoors and enjoy a wide variety of activities. Some of his favorite things to do include surfing, skateboarding, swimming, and hiking.
7. He Was Born Into A Jewish Family
We weren't able to find much information about Angel's parents, but we do know that he was born into a Jewish family. It's unclear whether or not he still practices the Jewish faith, but it does look like he's still very connected to the Jewish community and culture.
8. He Has Theater Experience
For lots of actors, having a successful on screen career is the main goal. However, there's something about acting on stage that is hard for actors to resist. Although Angel's focus has been landing TV roles, his resume also includes two theater credits from 2015: one for Madea and another for Fool for Love.
9. He's A Musician
Growing up with an opera singer for a father didn't just make Angel a fan of music, it also made him a musician himself. He started writing songs as an early age although he wasn't always confident in his abilities. In 2012, he teamed up with Gal Padeh to form a group called Project Passport. The duo has released an album called State of Grace. Angel was initially nervous to embark on a music career, but he's thankful that he didn't let anything stop him.
10. He's Very Active On Social Media
Some celebrities prefer to stay away from social media because it can cause lots of stress and anxiety. Not only can people be very cruel on social media, but when you have a large following posting on a regular basis can start to feel like a chore. However, Angel hasn't let any of that stop him from maintaining a strong presence on Instagram. Have has a little over 40,000 followers and he uploads photos on a regular basis. Angel loves to share pictures and videos himself enjoying life and spending time with loved ones.
Tell us what's wrong with this post? How could we improve it? :)
Let us improve this post!