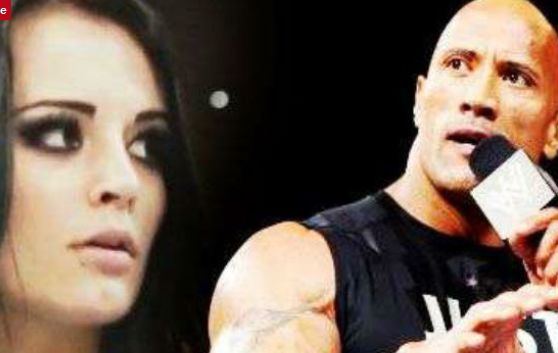 Wrestling news from the WWE doesn't normally contain anything cinematic but in an odd announcement, Dwayne "The Rock" Johnson mentioned that he will be teaming with WWE Studios and Film 4 to produce a movie about WWE Superstar Paige. Another name attached to the project is Stephen Merchant who will be writing and directing the film. In addition to producing the film, Johnson will also have a part in the movie.
"The Falling" actress Florence Pugh will star as the main character, Paige, whose real name is Saraya-Jade Bevis. Meanwhile, "Dunkirk" actor Jack Lowden is cast as Zak, Paige's brother. Johnson reportedly will also star in the comedy-drama biopic, but his role is currently unknown.
Here's the announcement:
I have to say that I'm pretty intrigued by this. Not because it's Dwayne Johnson but because I'm a fan of biopics of people that aren't necessarily huge stars. Sure I've heard of Paige before but I had no idea that she was from a wrestling family. I had no idea that she came from a ton of dysfunction. Also, I'm pretty psyched to see anything that Stephen Merchant writes. This seems like such an odd project for him to take on considering how humorous he is. I still think "Hello Ladies" is the most underrated HBO show of all time.
We'll keep you posted on the progress of this film.
Tell us what's wrong with this post? How could we improve it? :)
Let us improve this post!