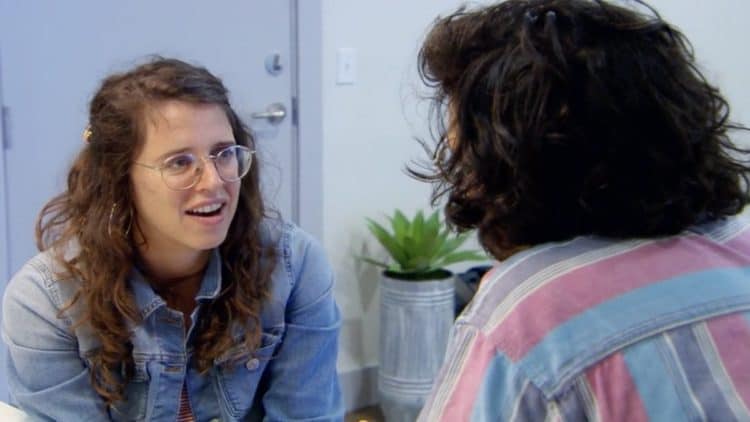 Married at First Sight is easily one of the most bizarre reality shows on TV. Most people would agree that marrying someone the first time you meet them is a strange thing to do, and as a result many of the couples don't end up working out. Season 11, however, has given viewers a renewed sense of hope and that is mostly thanks to Dr. Amelia Fatsi and her husband, Bennett. Amelia's warm personality, down to earth attitude, and positive outlook on life has made her a fan favorite since episode one. The only thing that would make her time on the show better is if she and Bennett stay together for the long haul. Keep reading for 10 things you didn't know about Dr. Amelia Fatsi.
1. She's Not Actually From New Orleans
Married at First Sight is mostly focused on the cast members' marriages, so viewers don't get to learn much about them outside of that. With that being said, many people will probably be surprised to know that Amelia isn't actually from New Orleans which partially explains why she isn't too heartbroken about possibly having to leave the city for her residency. She's originally from a town in Virginia called Midlothian.
2. She Played Ultimate Frisbee In College
Amelia may not be the athletic type, but this is exactly why you should never judge a book by its cover. During her time in undergrad, she was part of an ultimate frisbee time. In addition to playing on her collegiate team, it looks like she also played in Australia.
3. She Joined Married At First Sight To Do Something Adventurous
People join Married at First sight for all sorts of reasons, but in Amelia's case, she was just looking to have a cool new experience after finishing med school. She told In Touch Weekly, "I wanted to use this time to do something new and different and mostly thought it would be interesting to be on a reality show. Having to get married to a random dude seemed like a fairly small price to pay if you could have this awesome adventure and then get divorced at the end if it didn't work out."
4. She's Already Started Her Residency
Just a quick note: some people may consider this information to be a spoiler alert, so keep reading at your own risk. Anyone who watches the show know that the only real hiccup Amelia and Bennett have had in their relationship is whether or not Bennett would be open to leaving New Orleans if Amelia's residency is outside of the city. They haven't had to cross that bridge on the show yet, but in real life Amelia's residency has already started and she's working at a hospital back in her hometown of Midlothian, VA. Of course, we don't know whether or not Bennett decided to go with her.
5. She's Traveled To Israel
Being on Married at First sight isn't the only adventure Amelia has gone on. According to her LinkedIn profile, she traveled to Israel in 2012 to do some volunteer work. While there she did a variety of activities which including picking fruit and teaching English.
6. She's An Experienced Scuba Diver
The list of things that makes Amelia interesting and well-rounded seems to just keep growing and growing. Her Facebook profile says that she worked as a divemaster for a place called Parrots Dive Center which appears to be located in Honduras. Becoming a divemaster is a serious position that requires lots of training.
7. She Never Questioned Why The Experts Matched Her With Bennett
Lots of people on Married at First Sight struggle to figure out why the experts paired them with the person they're married to. However, Amelia knew from the moment she met Bennett why the experts chose them for each other. I think it's safe to say that many viewers felt the same way too.
8. Her Instagram Account Is Private
Since being on the show there are countless people who are interested in learning more about Amelia. They're also interested in knowing whether or not she and Bennett are still together. Unfortunately, Amelia's social media presence won't give you any clues. Her Instagram account is currently private which is likely a requirement of the show.
9. She Studied Anthropology
Many people who chose to become doctors study something like biology during their undergraduate years. But apparently Amelia chose to take a different path. Her LinkedIn profile says that she earned a bachelor's degree in anthropology from Wake Forest University.
10. She Loves Music
Remember when I said the list of things that makes Amelia interesting just keeps growing? Here's yet another thing to add to it. Amelia is a musician who loves to sing and play the guitar. In 2019, she even performed at a college classmate's wedding ceremony.
Tell us what's wrong with this post? How could we improve it? :)
Let us improve this post!