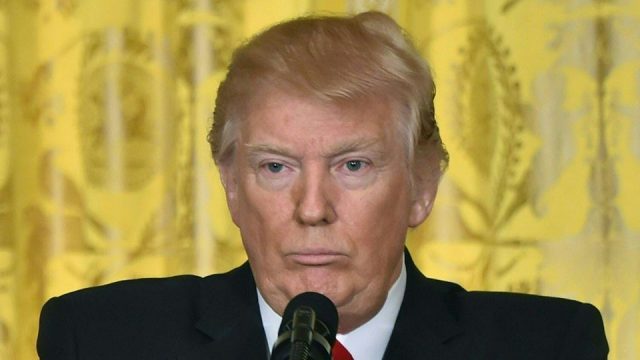 This is only a very small portion of Donald Trump's most recent press conference: "The public doesn't believe you people anymore. Now maybe I had something to do with that, I don't know, but they don't believe you…If you were straight, I would be your biggest booster. I would be your biggest fan in the world."
Folks, this is one tiny smudge of what just went on and I think both myself and the collective public are all thinking "WTF?" Things went off the rails quickly–and justifiably–when Trump opened the floor to reporter questions. Spurred on by questions that should be fairly easy for any president or politician to answer, Trump went off on tangents about how "drugs are becoming cheaper than candy bars" and quickly contradicted himself in statements about his media consumption, saying, for instance:
"I watch CNN. So much anger and hatred. Just the hatred. I don't watch it anymore."
I literally mentioned this yesterday and equated Trump to my 4-year-old son who doesn't watch programs he doesn't like because he "doesn't like them." Frankly that's even more mature than Trump. Trump doesn't watch programs if they are in any kind of opposition to appeasing his most inner and lovable fantasies.
If you don't think that he's going off the rails, you are deluding yourself people.