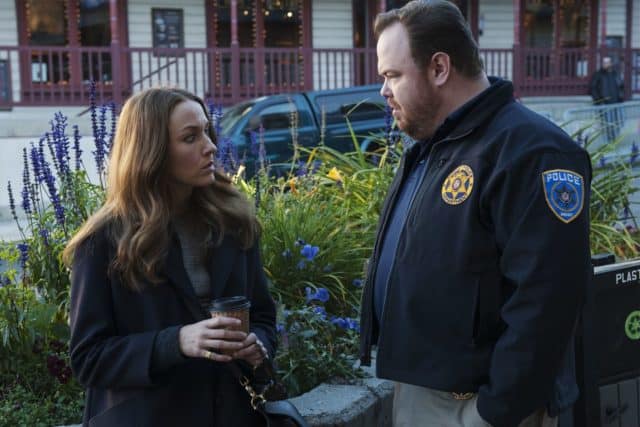 A lot of us wouldn't know who Devin Ratray is unless we were shown his picture next to the character of Buzz from Home Alone. The actor is now starring in a show called Mosaic on HBO, and he's come a long way since the days in which he used to taunt and torment little Kevin McAllister. Ratray continued to act after the Home Alone movies but was still a very big unknown that some people managed to recognize from time to time. The truth however is that he was still given recognition because of his time as Buzz McAllister from Home Alone and not much else. The only to really recognize his other credits was to follow his career, and apart from director Steven Soderbergh I don't believe a lot of people would have taken it that far. Buzz was still a big part of the Home Alone movie but he wasn't given as much focus as the other characters.
Ratray was given this part by Soderbergh largely because the latter had followed the former's career since Home Alone. Apparently Soderbergh saw something in Ratray that a lot of us didn't bother seeing and decided that Devin was worth taking note of. If you look back on it now he was one of the reasons why Home Alone was so funny even if he wasn't as prevalent as the main characters. He added another hint of realism to the film that might have otherwise been lacking since Kevin's sisters and brothers tended want nothing to do with him. Buzz on the other hand would gladly step up and make Kevin's life a nightmare whenever given the chance, and he was just the jerk that was always on hand to make sure that he could be as annoying as possible to all those involved.
Since that movie however it hasn't really mattered what Devin has done, his reputation as Buzz has followed him just about everywhere. He's been in theater, he's had minor roles in TV shows, and he's even been in film again and again with short parts here and there. But Buzz follows him everywhere he goes no matter what. This chance given to him by Soderbergh to be something, and someone else, is the kind of chance that actors don't get all the time and one that Devin was more than willing to take when it was handed to him. He didn't even have to audition for this part as Soderbergh wanted him that badly.
Despite his lengthy resume Devin hasn't had a lot of big successes in his career aside from Home Alone, but has managed to string together a very impressive line of credits that has earned him a spot in film history. It might not be right up there with the A-listers but it's something he can still be proud of. Now however that he has a role as Nate Henry in Soderbergh's show Mosaic it'll be time to see what else he can do and to see if he can finally get past the role of Buzz for good.
Tell us what's wrong with this post? How could we improve it? :)
Let us improve this post!