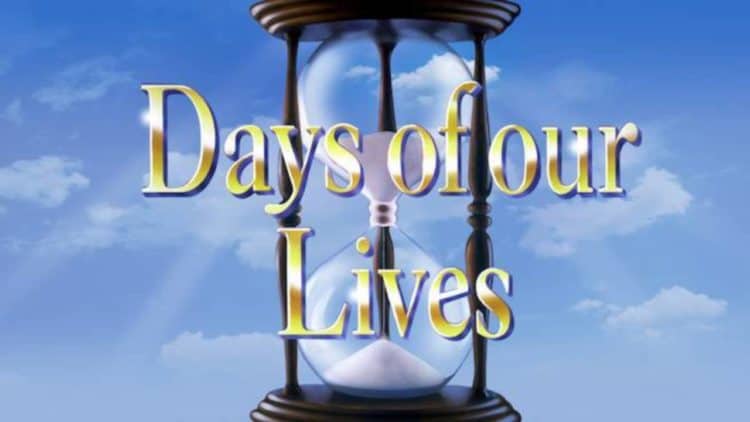 Days of Our Lives is expanding on the Peacock streaming service as a new limited series, Days of Our Lives: Beyond Salem. Beyond Salem is the first original series from the long-running soap opera, and we are highly anticipating its premiere. Peacock announced that the five-episode series would be bringing back past and present Salem residents. These include Lisa Rinna as Billie Reed, Drake Hogestyn as John Black, and Deidre Hall as Dr. Marlena Evans. Following a recent two-season renewal, the mother show Days of Our Lives will continue airing its 58th season on NBC until 2023. The show introduced us to many notable characters, showcasing their stories of love, loss, and family in the fictional town of Salem. However, the spinoff series setting is in different parts of the world. We'll be able to see what their lives look like outside Salem. The characters will be spread out across Zurich, New Orleans, Phoenix, and Miami, with one factor unifying them. Peacock shared the official storyline for the series, and it already proved worth waiting (It involves a stolen jewel mystery). We have drawn numerous possibilities from the brief snippet of the plot revealed in a press release. Here's why we are excited to watch Days of Our Lives: Beyond Salem.
The Series Has an Engaging Plot
Beyond Salem will consist of five episodes set over one long weekend. The characters who are in different cities will be in for questioning about some missing valuables. Ben and Ciara are away enjoying a romantic getaway in New Orleans. John and Marlena have traveled to Zurich while Chad is in Phoenix, visiting some old friends. Eli, Lani, Paulina, and Abe are also on vacation in Miami at the same time. Unbeknownst to them, they are all part of the mystery of a stolen jewel that Agent Billie Reed is rushing across the cities to solve. She must recover the jewels because Salem will suffer terrible consequences should they fall into the wrong hands. This plot stirs up a lot of questions among fans, though. As Ben and Ciara are on the romantic getaway, could it be their honeymoon, or does it mean they are back together? Does Ciara recover from the amnesia and get her memories back?
It will Feature Our Favorite Returning Characters
We all know that in Salem, nobody is ever really gone for good. Characters sometimes leave, only to come back with a bang a few seasons later. In Days of Our Lives, Eric returned to Africa shortly after returning to Salem when he found out Nicole had an affair with Xander. Several stars, including current Days of Our Lives stars, have already confirmed their roles in Beyond Salem. Lisa Rinna is returning as Billie Reed, an agent with the International Security Alliance. She left the show in 2018 after playing Billie on and off from 1992. Since leaving the show, she has appeared on the Real Housewives of Beverly Hills. We cannot wait to see Lisa back playing a cop with the Days' cast.
In addition to Lisa, the cast of Beyond Salem will include some current stars. One couple we love, Drake Hogestyn playing John Black and Deidre Hall playing Dr. Marlena Evans, will be featured in the series as well. Other returning stars include Victoria Konefal (Ciara Brady), James Reynolds as Abe Carver, Jackée Harry as Paulina Price, Sal Stowers (Lani Price), Robert Wilson (Ben Weston), Billy Flynn(Chad), and Lamon Archey (Eli Grant). Peacock, an NBC Universal streaming platform, revealed more fan-favorite actors set to make cameos throughout the series. We are in for a fun week of surprises, action, romance, and drama.
It's Set in Multiple Locations
Filming has reportedly begun, and the casting is said to include roles that are generally not featured in the Days of Our Lives show. They include drag queens, pool party guests, great-looking real-life couples, security guards, a gay couple, and a Harold Sakata look alike. The film is far from anything ever aired on the soap opera. Together with the series being shot on multiple locations, we can be sure this will be an exciting weekend out of Salem.
The Same Production Team will be Behind Beyond Salem
Production of Days of Our Lives: Beyond Salem will see familiar names to the Days' fans. Ken Corday is the executive producer together with Albert Alarr. Ron Carlivati is the primary writer, and the show's lead studios are still Sony Pictures in association with Corday productions. The series will still feel familiar and nostalgic to die-hard Days of Our Lives fans despite it being an entirely different set.
Premiere Dates
There is still no announcement for the official release date for the limited series. However, it seems that the information might have already leaked on Twitter. In a since-deleted tweet from the official Peacock TV Twitter account, fans could get a release date. The account made a post replying to a fan in which they stated that the series would be available on Peacock from 9th September 2021. We are still waiting for the official date from Peacock as this is unconfirmed. The Days of Our Lives team will be releasing more information through Peacock on the release dates, casting, and behind the scenes. We are eager for the limited series and can't wait to see our favorite couples together on set again. Hopefully, these episodes will be much longer than the weekday episodes of Days of Our Lives on NBC. Days of Our Lives episodes are also available for streaming on Peacock.