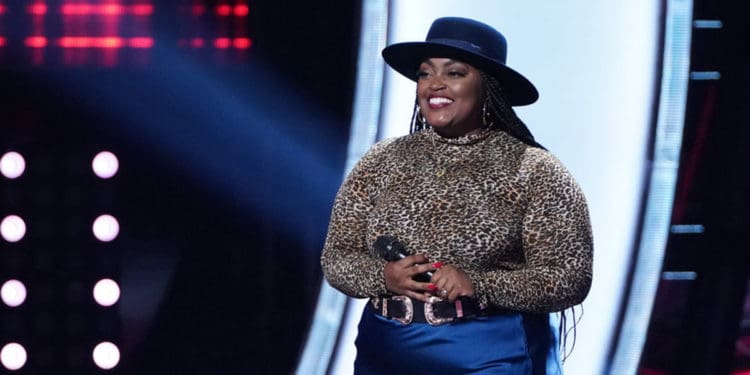 Season 19 of The Voice is off to incredible start and the blind auditions have shown that the competition is going to be fierce. Just when viewers (and judges) thought they couldn't possibly be any more impressed, Desz stepped on stage to perform her cover of "Un-Break My Heart" by Toni Braxton. By the end of the song, all four judges had turned around in their chairs and were looking for a chance to work with the talented songstress. Desz decided to join Kelly Clarkson's team and fans are excited to continue to follow along with her journey on the show. Although the goal is obviously to win the show, even if she doesn't, the exposure she gets from the show could change her life. Continue reading to learn 10 things you didn't know about The Voice contestant, Desz Washington.
1. She Moved To Los Angeles To Start Her Music Career
Desz was born in California, but she was raised in Houston and spent most of her life there. While Houston is a great city with lots of opportunity, she knew she would eventually have to leave in order to really break into the industry. She decided to move to Los Angeles. Even though she arrived in the city with no money or clear plan, things have worked out nicely for her.
2. She Performed For The First Time At Her Mother's Funeral
Music has proud endless amounts of joy to Desz' life, but it also connects to her pain. She was only 11-years-old when her mother passed away unexpectedly due to an aneurysm. Desz performed for the very first time at the funeral, singing a cover of "I Know Who Holds Tomorrow".
3. She Performed With Kanye West
Desz is still hoping for her big break as a solo artist, but she's already gotten some very cool experiences. She was a member of Kanye West's Sunday Service Choir and she traveled all over performing with the group. The choir also released an album in 2019 titled Jesus Is Born.
4. She Attended College At Prairie View A&M University
Although music has always been a huge part of Desz' life, it wasn't until college that she really got involved with creating her own music. She attended Prairie View A&M University in Texas where she involved with the choir and took a class that taught her how to make music using Garage Band.
5. She Would Love To Work With BJ The Chicago Kid
Desz' may be a solo artist, but that doesn't mean that she doesn't enjoy and appreciate the collaborative process. Like any other musician, she already has some ideas on who she hopes to work with some day, and BJ The Chicago Kid is right at the top of her list.
6. She's Working On An EP
Desz' hasn't released any music of her own yet, but her time is coming. During an interview with Forward Times, she shared that she is currently working on an EP. She didn't go into detail about what listeners can expect from the project, but if it's anything like her performance on The Voice, it's going to be amazing.
7. She Is Grateful For All The Support She's Gotten
Performing on a show like The Voice can be a defining moment in an artist's career. The fact that Desz' blind audition went so well makes the experience even more meaningful. Since the show aired, Desz has been getting lots of support from fans and she is incredibly grateful for all of the people who are showing her love.
8. She Has A YouTube Channel
If you're hoping to hear more of Desz' powerful voice, you're in luck. She has a YouTube channel where she has uploaded a few of her performances. Unfortunately, she hasn't posted any new content in about a year, but hopefully she decides get back into it eventually.
9. She Was Inspired By Some Music Legends
As a talented singer, Desz is also a big music fan. She has lots of respected for the people who came before her and paved the way. When asked about her biggest influences, she told Forward Times, if I must, I would pick Anita Baker, Jill Scott, and H-town's finest, Beyoncé!"
10. She Would Love To Open For D'Angelo
BJ The Chicago Kid isn't the only person Desz is hoping to get the chance to work with some day. She would also love to open a show for the legendary R&B singer, D'Angelo. D'Angelo was very well-known during the mid 90s and early 2000s and he has won four Grammy Awards over the course of his career.