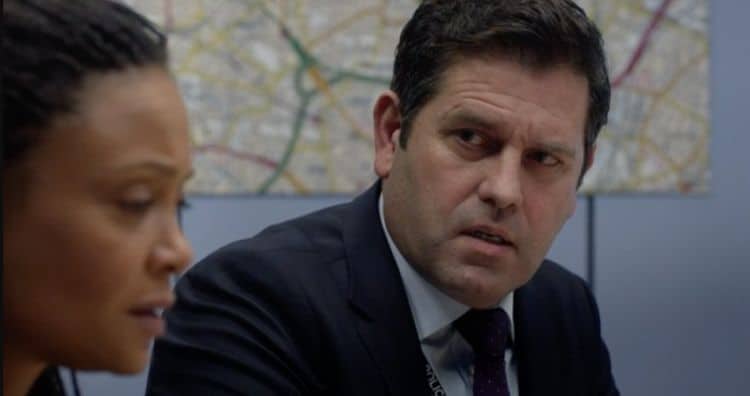 Patrick Baladi began his professional acting journey 20 years ago, and during that time he managed to become a shining star. Now known to people all around the world, Patrick's acting resume includes more than 80 credits. His versatility has allowed him to be part of a wide variety of projects and he's known for giving 100 percent no matter what he's working on. From the big screen to the small screen, Patrick has shown that he can do it all. Many people will recognize him best for his role in shows like The Office (British version) and Marcella. Most recently, he has been playing Darren in the TV series Breeders. Continue reading to learn 10 things you didn't know about Patrick Baladi.
1. He Comes From A Diverse Background
Patrick was born and raised in England (some sources report that he was born in Suday), but Europe isn't the only place where he has roots. His father is originally from Syria, but we couldn't find any information on his mother's ethnicity. Both of Patrick's parents worked in the medical field with his father being an OBGYN and his mother being a midwife.
2. He's A Husband And Father
Patrick loves his career and everything he's accomplished over the years, but it isn't the most important thing in his life. He is a very devoted family man. He is married, but there seems to be some mix-up on his wife's identity. Some sources reported his wife as Gemma Walker while others list her as Janie Erith. As far as we can tell, Patrick only has one child.
3. He's A Formally Trained Actor
Once Patrick fell in love with acting, he knew it was something he wanted to make a career out of. He focused his energy on making the most of his skills and he went on to study acting at the Royal Central School of Speech and Drama in London. He was also the first student of Charles Laughton.
4. He's Not Into Social Media
Although social media has become a very important part of the entertainment industry, Patrick doesn't seem to have any interest in building or maintaining an online presence. As far as we can tell, Patrick doesn't have any social media accounts and he never has.
5. He's A Musician
Acting is what most people know Patrick for, but he's also got some other creative talents. He loves music and he has been performing for several years. Patrick is a member of a band called Grow Up. Welsh actor Keith Allen is another one of the band's members.
6. He's Not Good With His Finances
Patrick is good at a lot of things, but like everybody else, he also has some places where he can improve. When asked what those areas were, Patrick told the Independent that he is bad at "Finances and dealing with my mail. I feel that as a creative person it should be someone else's responsibility, which often gets me into trouble."
7. He Has Theater Experience
Patrick has spent the bulk of his professional career doing TV and film projects, but like lots of formally trained actors, he also has professional theater experience. He has been a part of several plays with the Royal Shakespeare Company including Much Ado About Nothing and Hamlet.
8. He Might Consider A Career In Politics
Patrick has never been the type of actor who has used his platform to make political statements, but apparently, he does have an interest in politics. While talking to Independent, Patrick said, "I might become one I could see myself getting involved in politics some day. Global warming is obviously an issue of great importance."
9. He Has No Interest In Fame
Becoming famous is typically a byproduct of being a successful professional actor, but for Patrick and many of his colleagues, fame was never the goal. Instead, Patrick is just thankful to be doing something he loves, and the attention he gets for it is just a bonus. That, however, does not mean that he isn't grateful for all of the people who have shown him love and support over the years.
10. He Loves Junk Food
People in the entertainment industry are often faced with immense amounts of pressure to look a certain way which often leads people to follow strict and unrealistic diets. Patrick doesn't have any shame in his game, though. He loves a good snack and he isn't afraid to admit it. Chocolate and potato chips are at the top of his list, and I think we can all agree that there isn't a better sweet and salty combo out there.