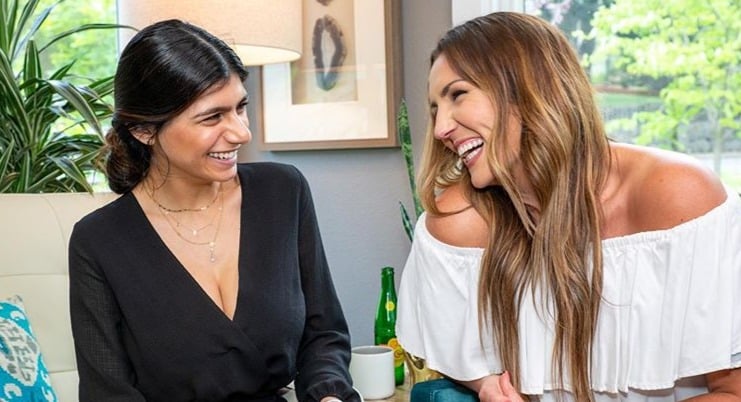 For those who cannot place the name Mia Khalifa in their recent memory banks, she is the 26 year old Lebanese woman who became a media sensation in two ways — both good and bad. At 21 she managed to gain the attention of a healthy percentage of testosterone filled males as well as that of the terrorist group ISIS — or at least one of their supporters. The underlying reason for her notoriety and infamy, take your pick, is that she had decided to become a porn star at age 21, a "career" that lasted all of three months.
The current controversy centers on several points, one of them being that Mia's claim is she only made $12,000 in total for her efforts, or as one person calculated, about $4,000 per month. This "salary" was far less than what the distributor of her videos, the adult web site PornHub, made from posting her videos. At one point she was the number two choice for viewers. A criticism of the porn industry is that the stars of the videos only get a pittance of their actual financial value, and are often coerced into signing legal contracts that essentially allow them to be exploited in more than one way.
But from the other side of the aisle are the active porn stars who claim that Mia has gotten substantial social media attention and has had to have cashed in on her visual and vocal popularity, asserting that the net result of her three month performances is far greater than that $12,000 figure often quoted. Mia has more than 1 million Instagram followers, and their reasons are as diverse as the PornHub viewing community. There is a case to be made for the active porn stars based on other Instagram stars who continue to cash in with tens of thousands of dollars.
Maintaining that we should let Mia Khalifa move on with her life is not as simple as it might appear at first. One argument is that if you choose to live by social media (and the Internet) then you must accept the fact that that same instrument can slay any hopes of escaping your past. Mia claims she is ashamed of her actions, and wants to put that part of her life behind her. It is clear that is not so easily done, especially when you appear in a hajib and perform sexual acts that are obviously offensive to many of the Islamic faithful. (That was the video that grabbed the attention of at least one ISIS supporter, who vocalized death threats against her). But it can be fairly asked if she entered into a situation where she soon found her plans were not everything she imagined.
She admits that she had breast enhancement surgery done while in college, claiming that she did it for personal validation. One question that can be asked is whether she would have had the same star appeal without the breast augmentation having been performed. This is another example of making a decision that is hard to reverse without some cost financially and personally. Unless you want to believe Mia is an empty headed woman, and all the available media says the exact opposite is the case, there is the strong possibility that she was aware of the direction she was heading.
There are a number of articles in the media suggesting that the issue is the public's hypocritical attitude towards people who make porn videos. They claim that it is not too much different than many other entertainment jobs, giving the public what they want for a price. The consumption of porn continues to be very high, so it is very likely that the critics and moralists have watched some type of pornography recently. It is similar to the argument that while people object to the moral values of singers, they still buy or download their music. Hypocrisy can take many forms.
We can ask whether Mia Khalifa actually wants to move on from her former life as a young porn star. Her actions, the ones she is ashamed of, have stopped yet her former fame and familiarity continue to follower her, and a result she is getting continued social media attention. Lest we forget, a young woman who has become a household name used a single sex tape to launch her career.
In February 2007, a sex tape made by West and Ray J in 2003 was leaked. West filed a lawsuit against Vivid Entertainment, who distributed the film as Kim Kardashian, Superstar. She later dropped the suit and settled for a reported $5 million, allowing Vivid to release the tape." There are both supporters and detractors of the Kardashians, but in large part we have let them all move on, choosing either to ignore them, criticize them, or jump on the bandwagon. That leaves the question of why shouldn't Mia be allowed the same consideration?
In the end, everyone must decide for themselves whether Mia's act of contrition and leaving the porn business is genuine or just a way of attempting to gain more media attention in a far more subtle way. She hasn't fallen off of Instagram, and hasn't tried to go into hiding (as if she should?). She is an open critic of profiteering porn promoters, in part blaming a capitalistic economy for allowing such profiteers to exist. Despite her cries, people continue to flock to PornHub to see her in action.
From a practical perspective, today's young star (of most industries) will age and be replaced by a younger and newer star. Mia remains a novelty of sorts, specifically related to her adult adventures, but that will pass in time. She has become a symbol and a target, but in today's world of clickbait headlines and social media trends, Mia will fade into the netherworld of the Internet — if she wants to.
Tell us what's wrong with this post? How could we improve it? :)
Let us improve this post!