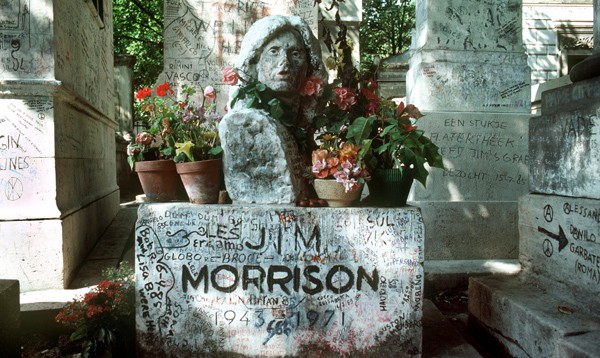 We have tragically lost so many stars, celebrities, and famous figures over the last few years. Some that startled us, some that made us question many things, some that still effect us in our society today. Luckily, there are still many memorials where we can pay tribute to these figures that we cherish so dearly, many of which are located right at their burial grounds. Some are simplistic, some are extravagant, but nonetheless, they allow us to remember and mourn those lives that have been lost.
As we know quite well, many of these star studded figures that have passed during our time like to go out with a bang, even once they have passed. This is why we are here. Today, we are going to count down the top twenty celebrity tombstones that can be found in all parts of the nation and the world, as well as what makes them so unique in the first place. With that said, let's get started with our countdown.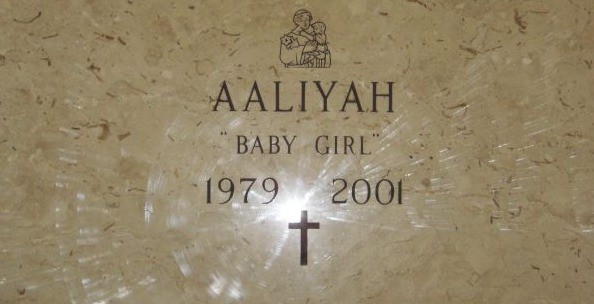 Aaliyah
R&B singer Aaliyah's death in 2001 was an astonishing circumstance that left fans all across the world speechless. The singer was flying back from the Bahamas with various members of her record company after finishing filming a music video for her song "Rock the Boat". Shortly after taking off, the plan crashed and exploded, killing all eight passengers on board, including the pilot. Aaliyah was only 22 years old at the time of her death. Her body now resides in a private room in the Rosewood Mausoleum, where she lies behind a simplistic, tasteful tomb engraving. Many fans still pay tribute to the singer today, as her music took off after her untimely death.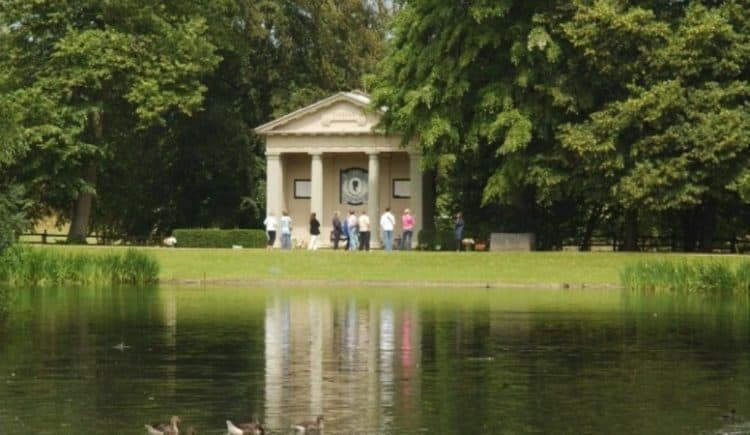 Princess Diana
Princess Di's death shook the world, effecting millions who were driven by her spirit and likability during her lifetime. Princess Diana passed away after a car accident that took place in Paris occurred that is speculated to have been caused by paparazzi; The only person to survive the crash that night in the tunnel was that of Princess Diana's bodyguard, Trevor Rees Jones. The Princess of Wales was only 36 at the time of her accident. Her body now rests on the Spencer family's estate in Northhampshire, England. In further detail, her memorial lies on an island in the middle of the lake called Round Oval. From the edge, it is said that you can see an urn along with a shrine dedicated to the late and great Diana, but no tombstone or grave at all.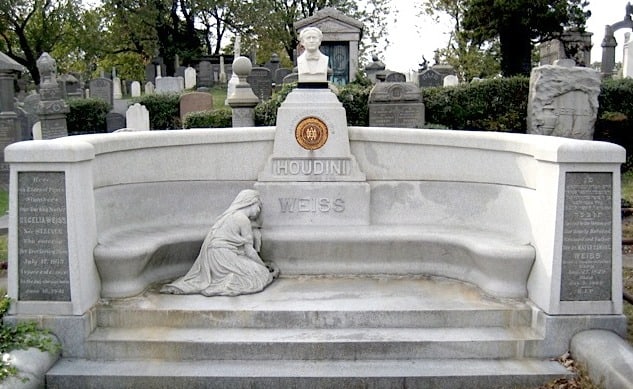 Harry Houdini
Everyone who is anyone has heard of Harry Houdini, and is amazing stunts and illusions that he performed for audiences all over during the during the late 1800s and early 1900s. Unfortunately, Houdini's life came to an end at the young age of 52 from peritonitis, which is inflammation of the abdominal wall, as well as a ruptured appendix. It is believed that it was caused by being punched in the stomach, trying to dispute a theory; He was also suffering from a broken ankle at the time. His final resting place is in the Machpelah Cemetery in Glendale, Queens, New York. What makes his memorial so unique is that is was engraved by members of the Society of American Magicians at the time of his burial. A year later, in 1927, a bust of Houdini was added to his grave site.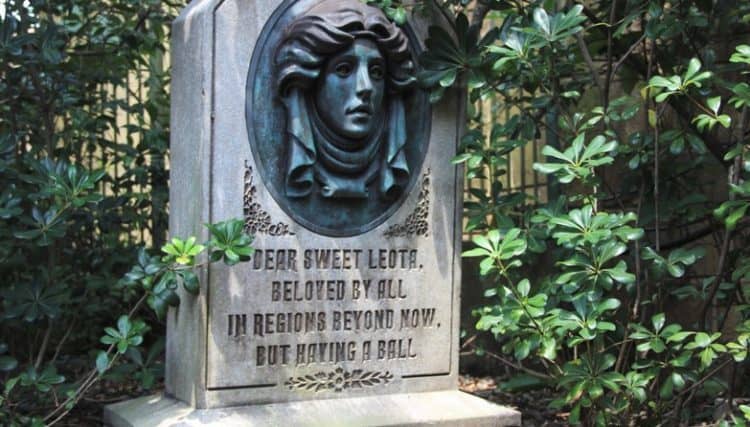 Walt Disney
Walt Disney, also known as the man behind the "Mouse" (Mickey Mouse, of course), needs no introduction. His ever popular parks and production company have led to an array of popular animated a live action films, as well as collaborations with other companies such as Pixar, that have stood the test of time. A little known fact that most people didn't know about Disney was that he was a severely heavy smoker, even smoking a pipe when he was just 12 years old; Walt Disney was later diagnosed with lung cancer in November of 1966. A month after the diagnosis, Disney passed away from a circulatory collapse that was caused by his cancer. His body was cremated, and is ashes are now buried in the Forest Lawn Memorial Park located in Glendale, California, where many fans still visit his grave site to this day.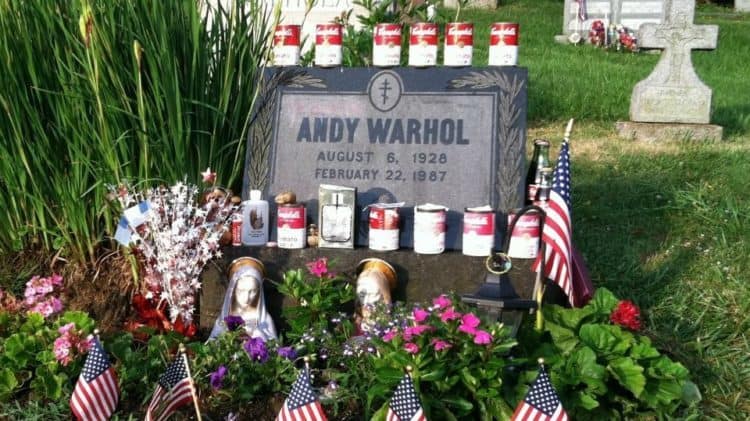 Andy Warhol
Andy Warhol is known for being the "King of Pop Art", in which some of his most well known work of art include "Campbell's Soup Cans" and "Marilyn Diptych". Warhol ended up passing away unexpectedly at the age of 58 while recovering from gallbladder surgery. The openly gay artist passed away while sleeping from an arrhythmia (an irregular heartbeat) that was caused by the surgery. His body now resides in the St. John the Baptist Byzantine Catholic Cemetery, where he is buried next to his parents. Along with his gravesite, there is also a memorial statue of the artist located in Bratislava, Slovakia.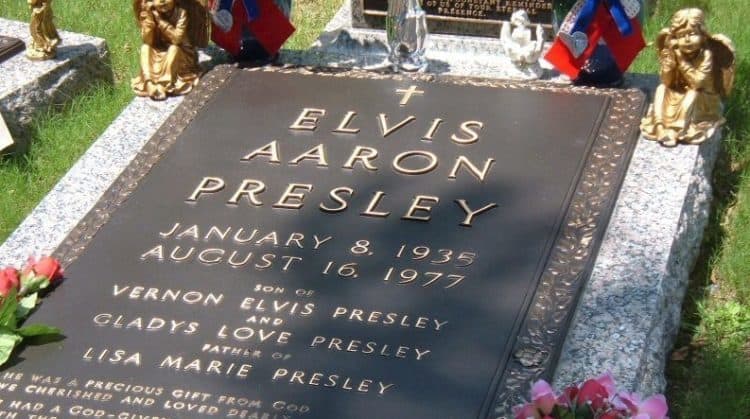 Elvis Presley
When you are as famous and as notable as that of Elvis Presley, you are honored with two grave sites after your death. As many know, The King died of a prescription drug overdose back in 1977, and after his death, he was initially buried in a mausoleum in Forest Hills Cemetery located in Memphis, Tennessee. Unfortunately, because of tampering and vandalism, Presley, and his mother, Gladys, were moved to their current memorial in Graceland. In order for fans to visit the legend's grave, you must purchase tickets as it is part of the tour of Graceland itself. Many fans make their way to Graceland every year to pay tribute to the legendary rock and roller to this day.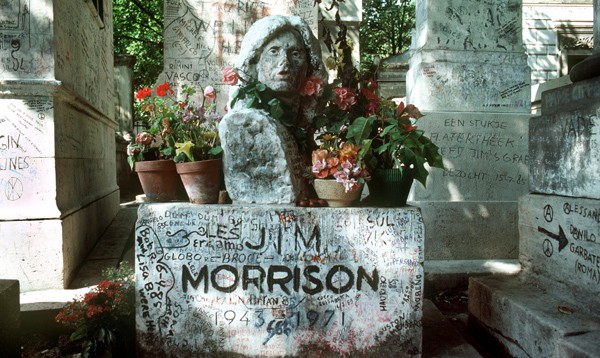 Jim Morrison
Best known as the lead singer for the band "The Doors", Jim Morrison won the hearts of many music fans during his lifetime. The singer was known to have a strong alcohol dependency during his time on the stage, but his death was actually a bit of a mystery as no autopsy was officially performed. It was stated that the cause of death was heart failure at the time. Morrison was found in a bathtub in an apartment in Paris at the time of his death; He was only 27 years old. His body now resides Pere Lachaise Cemetery in Paris, along with many other famous celebrities and other figures who are also buried there as well. Throughout the years since his death, many different tombstones and memorial plaques have been placed there to recognize the fallen singer; Unfortunately, the majority of them have been defaced over that time.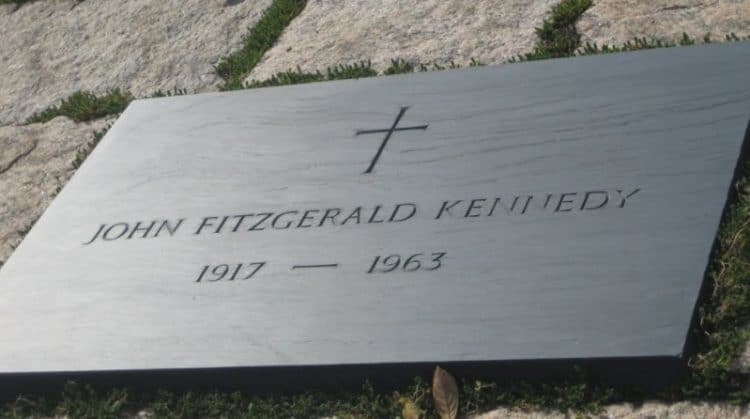 John F. Kennedy
No one will forget the day that the 35th President of the United States, John F. Kennedy, was assassinated while riding next to his wife, Jacqueline, in a presidential motorcade in Dallas, Texas. He was officially pronounced dead 30 minutes after being shot twice (once in the back and another in the head) by Lee Harvey Oswald. At the time of his death, John F. Kennedy was only 46 years old. Kennedy's body now resides in Arlington National Cemetery, and his wife, Jacqueline, as well as their two deceased children, are now also buried in the same plot as the former president.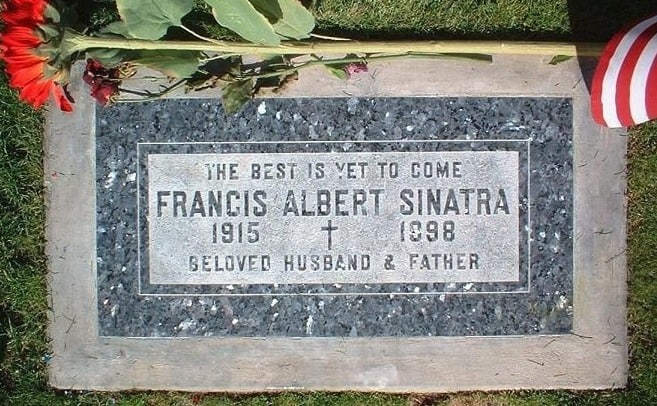 Frank Sinatra
Famous crooner Frank Sinatra was well known for his amazing songs and captivating persona. He lived a long and great life, only falling into a deteriorating health the last few years he had on Earth, including a diagnosis of dementia. Sinatra ultimately succumbed to his death after a heart attack at the age of 82. Fans can visit his gravesite at the Desert Memorial Park in Cathedral City, California. On his tombstone is engraved one of his famous lyrics, "The best is yet to come", which still stands the test of time for so many who listen to his music.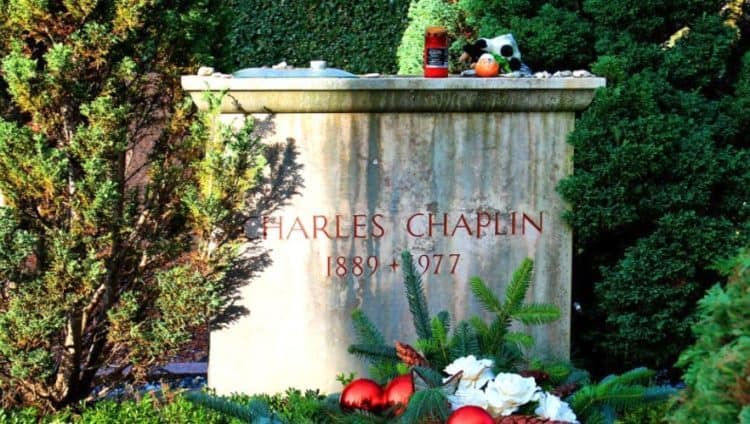 Charlie Chaplin
Silent film star Charlie Chaplin took the world by storm during that era in entertainment, with a career that stood the test of time at 75 years. By the end of his life, during the 1970s, Chaplin was in deteriorating health, having suffered several strokes during those years. He eventually got to the point where he needed someone to care for him 24/7, and on Christmas morning of 1977, Chaplin passed away after he suffered a final stroke in his sleep. His body now rests in the Corsier sur Vevey located in Switzerland. In a twist of events, Chaplin's grave was dug up and stolen by a pair of felons just months after the burial. Chaplin and his coffin were eventually recovered and reburied in the same cemetery, being surrounded as well by reinforced concrete to avoid further vandalism and tampering.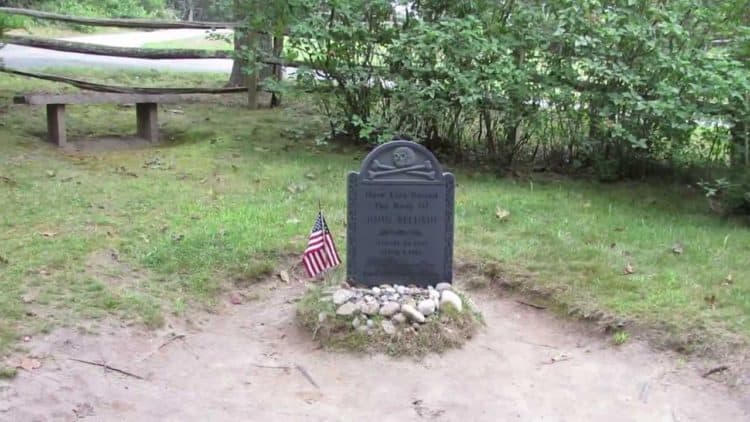 John Belushi
Comedian John Belushi was best known as one of the original cast members of Saturday Night Live, bringing laughter and rock and roll to fans everywhere. Unfortunately, Belushi was also a heavy drug addict, and he succumbed to that addiction in March of 1982. Belushi was found dead in his room at the Chateau Marmont in Hollywood, having died from an overdose from a "speedball" (a mix of heroine and cocaine). In fact, it was eventually found that he was given the "speedball by Catherine Evelyn Smith; She ended up taking a plea bargain for involuntary manslaughter, resulting in her jail time of 15 months. His body now lays to rest in Martha's Vineyard in Massachusetts; However, his body is now buried under an unmarked tombstone after vandals continually littered his original gravesite. The tombstone at the original site is still up, marked with a skull and crossbones, and also saying "I May Be Gone, But Rock And Roll Lives On".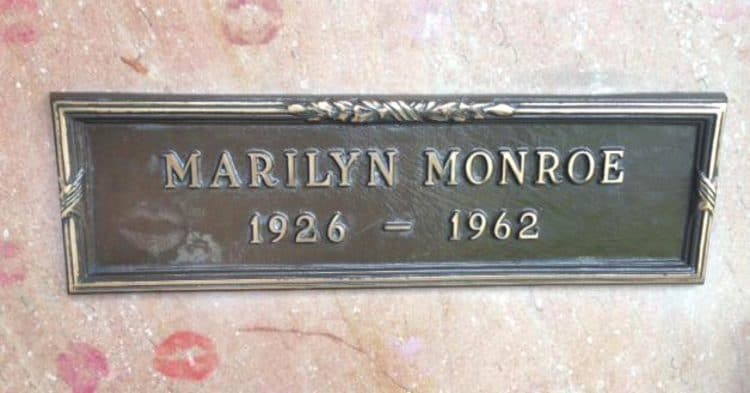 Marilyn Monroe
There is not a person on this green earth that has not heard of some reference to Marilyn Monroe. She was a beauty, and an icon, that effected the lives of so many people all across the globe. Unfortunately, the actress met her end too early when she was found dead in her home, on her bed, at the age of 36. It is believed that the actress killed herself, as the coroner ruled her cause of death from acute barbiturate poisoning; However, there are many conspiracy theories that have surfaced regarding the subject, including the theory that she was actually murdered. Monroe's body now rests in a crypt located in the Westwood Village Memorial Park Cemetery, and the crypt plots next to Monroe's are being fought for by many individuals wanting to rest in peace next to the actress.
Jimi Hendrix
Singer Jimi Hendrix inspired the world with his music throughout his entire career. With his greatness came, unfortunately, an untimely death at the age of 27 for the young rocker. The death of Hendrix is still widely talked about today, as there wasn't enough evidence to clearly determine the actual cause of his death at the time; However, coroners did rule that he died of asphyxiation from choking on his own vomit while intoxicated with barbiturates. Fans can now visit his grave site, which is located at Greenwood Cemetery in Renton, Washington. Jimi Hendrix was buried by his mother's grave after his death.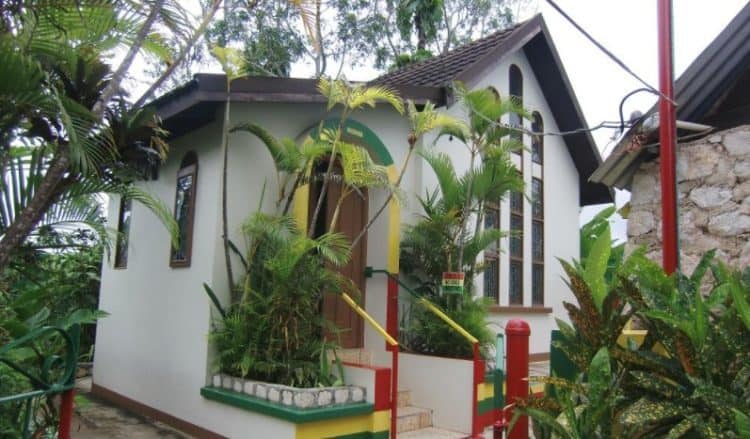 Bob Marley
The Jamaican native singer and songwriter was well known for his reggae style music and his ability to have a good time in all respects. Marley unfortunately passed away at the very young age of 36 after a four year battle with an aggressive form of malignant melanoma which eventually spread to his brain, causing him to deteriorate rapidly. After his passing, Marley was buried back in his home town in Jamaica, where the government made his birthday, on February 6, a national holiday. Each year, fans from everywhere celebrate the holiday with an annual music festival which takes place near the mausoleum where his body is buried near his home.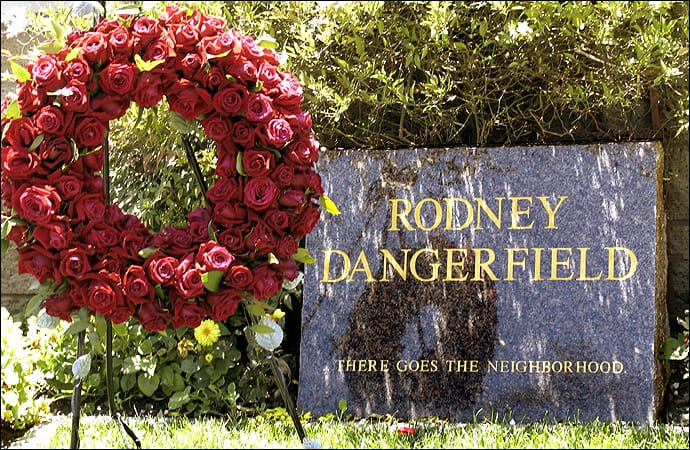 Rodney Dangerfield
Stand up comedian and actor, Rodney Dangerfield, was always able to make audiences laugh with the greatest of ease. He is best known for some of his acting roles such as that of "Caddyshack" and "Easy Money". The actor lived a long life, until his health began to slowly deteriorate in the last few years of his life. In 2001, Dangerfield suffered a mild heart attack, which he ended up recovering from. Then, in 2004, it was revealed that Dangerfield has been in a coma for several weeks, and had ended up passing away from complications from a surgery he had taken on a few months back for a heart valve replacement. The actor was 82 years old at the time of his death. Dangerfield's body now resides at the Westwood Village Memorial Park Cemetery, where his tombstone reads "Rodney Dangerfield … There goes the neighborhood".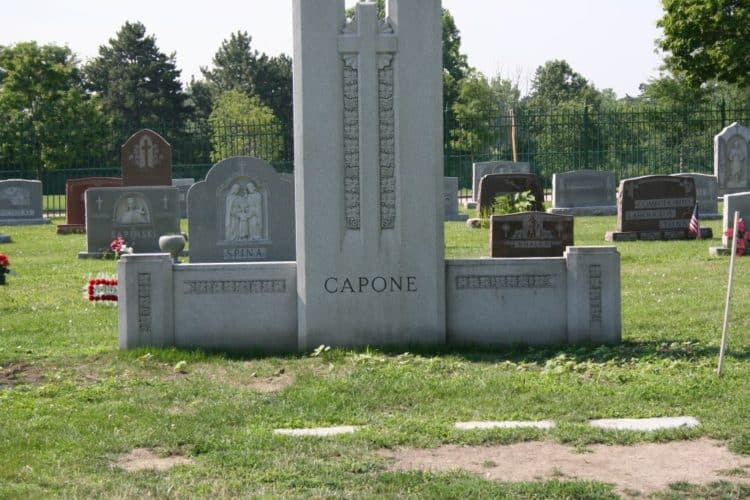 Al Capone
Al Capone is well known for his reign as an American mobster, criminal, and businessman during the Prohibition era in the nation. After Capone served his time in prison for his crimes, he was released in 1940 in a very sickly state of being, and went through treatment at Union Memorial Hospital in Baltimore after other hospitals would not accept him due to his reputation. His health continued to deteriorate for the final seven years of his life, which he spent in Florida. Physicians, after examination, determined that Capone had the mentality of a 12 year old, and he eventually suffered a stroke. After recovering from said stroke, Capone contracted pneumonia, which caused him to die from complications resulting in a cardiac arrest shortly after. Al Capone was originally buried in Mount Olivet Cemetery in Chicago, but was later moved to Mount Carmel Cemetery, located in Hillside, Illinois, along with his father and his brother.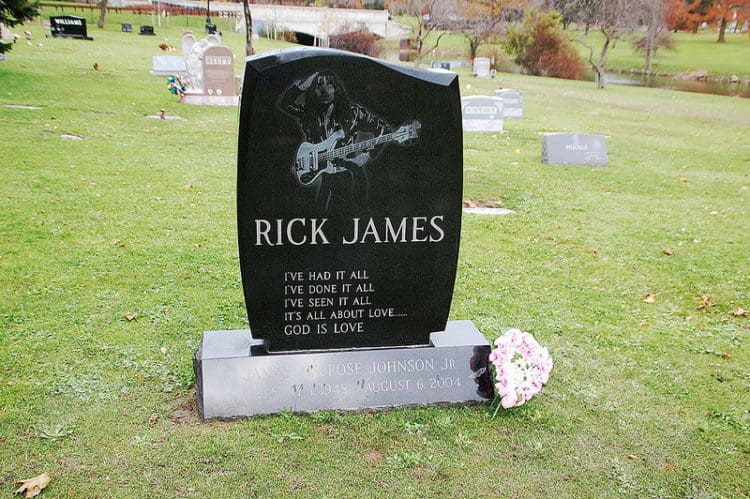 Rick James
Rick James was a well known American singer and songwriter throughout 70's, 80's, and 90's. James had a prominent career for the majority of his life, although he had many health issues that unfortunately caused his early death at the age of 56. Rick James passed away in 2004 from a pulmonary failure and a cardiac failure, which was brought on by his any health conditions, including diabetes, a stroke, having a pacemaker, and a heart attack. It was also found that James had a bevvy of drugs in his system at the time of his death, including cocaine, methamphetamine, diazepam, and many others; However, coroners stated that the levels of the drugs were not life threatening at the time of death. Rick James is buried in the Forest Lawn Cemetery in Buffalo, New York. His tombstone is also engraved with lyrics from an unreleased song of his — "I've had it all, I've done it all, I've seen it all. It's all about love – God is love". Beautiful words spoken by a man that was taken too early.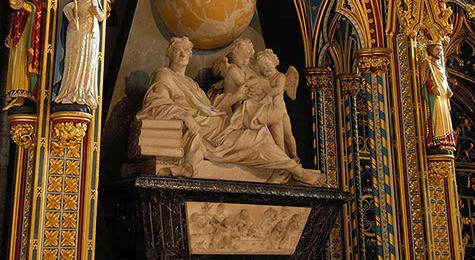 Sir Isaac Newton
This is probably the oldest famous figure that we have on our list today, and his memorial site is truly breathtaking for those who experience it firsthand. Known for formulating the laws of motion and for discovering the concept of gravity, Sir Isaac Newton has made a major impact on our way of thinking and understanding our world today. After a long life contributing to society, Sir Isaac Newton passed away in his sleep at the age of 84. His body was eventually buried in Westminster Abbey, where visitors can still come and see his intricate monument today.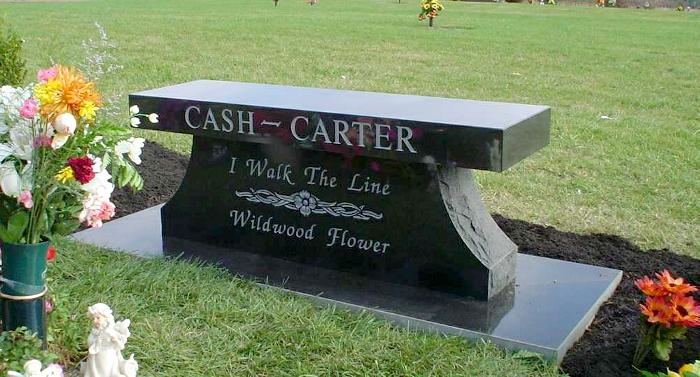 Johnny Cash
Johnny Cash is a name that so many fans and music lovers still cherish to this day. His bluesy genre of music inspired so many people all throughout the nation and the world during his career and his life. Cash had a tough life, getting caught up in the drugs and alcohol that surround the music business, but he ultimately found love and peace through his wife and fellow country starlet, June Carter. His death is that of the story of a broken heart in a way, as Johnny Cash passed away from complications resulting from his diabetes in 2003, when he was 71 years old. His death occurred just four months after the death of his wife, which led many to believe that his death was partly from a broken heart longing for his wife. Johnny Cash and June Carter are buried next to each other in the Hendersonville Memorial Gardens, which resides near their home in Hendersonville, Tennessee. Their shared tombstone is engraved with both of some of their signature phrases from their songs — for Cash, "I Walk The Line", and for Carter, "Wildwood Flower".
Cindy Walker
Best known for her work in the country music industry as a singer and songwriter, Cindy Walker had many chart topping hits that were performed by a variety of talented musicians over the years of her career. Walker lived a long life, and passed away at the age of 87 in 2006, surrounded by her friends and family. It was reported that she had been quite ill for several weeks prior to her death in Mexia, Texas. Although not many are quite familiar with her name, Walker's memorial site is one to take in. Cindy Walker is buried in the Mexia City Cemetery in Texas, where her memorial features a large pink granite guitar, along with a bench engraved with her name. Walker's family had the guitar statue custom made for her memorial in order to honor her legacy in the industry.
As the years go on, we continue to lose so many wonderful and memorable celebrities and famous figures in our society. There are, of course, a great deal of amazing memorials, monuments, and grave sites that we did not include in our list, but nonetheless, they are just as important. We hope that this list has inspired your enthusiasm in remembering these lives that have been lost, some to early to imagine, and that you will make it to some of these famous memorial sites at some point in your lives as well to honor these individuals.
Tell us what's wrong with this post? How could we improve it? :)
Let us improve this post!