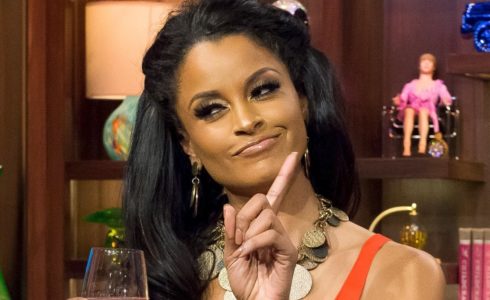 "Deal or No Deal" is a game show where contestants have the chance to win up to $1 million. There are 26 boxes that each contain a different sum of money between $0.01 and $1 million. They must choose one box at a time to eliminate. After each box is eliminated, the Banker gives them an offer of money to quit the game. The contestant must decide whether to take that money or continue with the game to potentially take home a greater value but also taking the risk of leaving the show with only a small sum of money. The boxes in the show are held by models. While some of the models that appeared on this show have hardly been seen on television since, there are others who have gone on to bigger and better things. Here is what some of the 'Deal or No Deal' models are up to today.
Meghan Markle
Probably the most famous of the models from 'Deal or No Deal' at the moment is Meghan Markle. She went on to enjoy a successful career as an actress and is best-known for playing Rachel Zane in 'Suits'. This actress was also the founder and editor-in-chief of a lifestyle website called 'The Tig' and has released a line of women's fashion workwear with Reitman's. In May 2018, Meghan Markle married Prince Harry and became the Duchess of Sussex. This has led to her becoming one of the most high-profile women of 2018.
Chrissy Teigen
Model Chrissy Teigen appeared in eight episodes of 'Deal or No Deal' between 2007 and 2008. She later appeared on the front cover of a Sports Illustrated Swimsuit Issue in 2010. Teigen has also appeared on the covers of publications including Vogue, Cosmopolitan, Esquire, Ocean Drive, Galore, and Glamour. She is now on the panel of FABLife and is the co-host of 'Lip Synch Battle'. Teigen is represented by IMG Models in New York. She married singer John Legend in 2013 after dating for four years. They met when she appeared in his music video for 'Stereo' The couple now has two children together. Their daughter was born in 2016 and their son was born in 2018.
Laura Shields
Laura Shields holds the accolade of being the only British model to ever appear on 'Deal or No Deal'. She was on the game show in the same year as Meghan Markle and held case number 22. The former Miss Europe and Miss UK International decided to quit modeling and follow an entirely different career path. She chose to study at Leeds University for a degree in mechanical engineering.
Leyla Milani
Leyla Milani began her career as a professional wrestling star before becoming Lucky Leyla on 'Deal or No Deal'. Lucky Leyla was the nickname given to her because she held number 13. On eight occasions, this box has contained the $1 million. She is now an entrepreneur and has a haircare business called Leyla Milani Hair. This company sells hair clips and extensions that are made using human hair. She also sells related products, such as hairspray and hair care appliances. This business is part of Koshi Milani Enterprises LLC.
Hayley Marie Norman
Hayley Marie Norton was one of the longest-standing 'Deal or No Deal' models as she spent four years holding box number 25. She has since gone on to establish a successful acting career and has appeared in television series including 'CSI', 'New Girl', 'Norbit', 'Hancock', and 'Fired Up!'. One of her best acting jobs in television was appearing in five episodes of 'Adam Ruins Everything' playing the role of Hayley. She is in two feature films that are set for release in 2018. In 'Electric Love' she portrays Sarah and in 'It's a Party' she plays the role of Caroline Rose. She is also set to play the role of Jayla in the CW pilot 'Dead Inside' in 2018.
Claudia Jordan
Claudia Jordan began her career as a model on 'The Price is Right' before she joined 'Deal or No Deal. For five years, she held box number one. After the show ended, she has successfully worked in reality television. Two of the series in which she has appeared include 'The Real Housewives of Atlanta' and 'Celebrity Apprentice'. In 2016, she was a series regular in 'The Next: 15′.