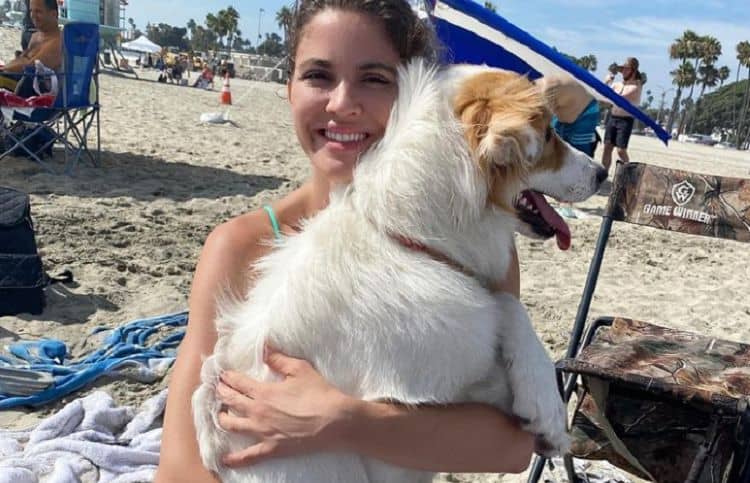 If you're an older millennial, you probably have some very fond memories of the MTV series, The Real World. The show became famous for putting 'seven strangers' in a house together with a bunch of reality TV cameras while viewers watched things unfold. KellyAnne Judd appeared on the series as a cast member during season 19: The Real World: Sydney. From the moment she walked into the house, it became clear that KellyAnne had a lot personality and she wasn't afraid to let it show. After her time on The Real World, she went on to compete in four seasons of The Challenge. Continue reading for 10 things you didn't know about KellyAnne Judd.
1. She Lives Denver
KellyAnne was born and raised in Texas, but it looks like she's decided to leave the Lonestar State in search of greener pastures. These days, KellyAnne is living in the Denver, Colorado area. Based on a post on her Instagram account, it looks like she moved there in 2018.
2. She Is A Yoga Instructor
KellyAnne has always been the type of person who likes to stay active, and yoga has become one of her favorite ways to exercise both her body and her mind. In addition to practicing yoga herself, she has also been a yoga instructor for many years. During her time on The Challenge, she even did some yoga classes with her cast mates.
3. She Is a Texas State Alum
As a Texas native, KellyAnne decided that she wanted to stay in her home state for college. KellyAnne attended Texas State University where she earned a bachelor's degree in writing and communication. She graduated right before she appeared on The Real World.
4. She Worked In Social Media
Although being on reality TV can be a very lucrative opportunity if the cards are played right, KellyAnne never gave up having a 'real' job. According to her LinkedIn profile, she worked for a company called Peoples Pharmacy from 2006 to 2016. Most recently she worked as a social media director. Her profile shows that she left her social media position in 2018 and she hasn't listed any new jobs since. There's a good chance she may be working on some business ventures of her own.
5. She Has ADD
When KellyAnne was in 7th grade, she was diagnosed with Attention Deficit Disorder (ADD). According to her bio on PDA Speakers, after her diagnoses KellyAnne " went through a painful cycle of medication until ultimately at the age of 17 she saw a nutritionist who got her on natural ADD medicine which she adjusted to much better and led her to contemplating a career in natural medicine."
6. She Loves The Outdoors
There are some people who cringe at the thought of having to be outside for extended periods of time, but KellyAnne has never been one of those people. She loves being outdoors as much as she can. From hiking, to horseback riding, to swimming, she truly loves being out in nature.
7. She Is In A Relationship
KellyAnne's reality TV days were full of flirtation, but it looks like she has decided to settle down. She is currently in a relationship with a man named Max Alpert. His Instagram account is private so we weren't able to find much information about him, but it doesn't look like he has any ties to reality TV.
8. She Likes To Travel
KellyAnne has always been an adventurous person and traveling has always been one of her favorite adventures. She even likes to go on solo trips from time to time. In addition to the traveling she got to do as part of The Challenge, she has also visited lots of places in an out of the United States.
9. She Hasn't Done Any TV Outside Of MTV
Lots of people who have been on shows like The Real World were able to make entire careers out of being reality TV stars. Although KellyAnne spent a couple seasons with The Challenge, she hasn't made any TV appearances outside of the two shows she's done with MTV. At this point, she seems to prefer to live a more low key lifestyle and it doesn't appear that she has any plans to return to TV.
10. She Has Done Improv
At one point in time it looked like KellyAnne was getting involved in the improv scene. In an interview with Nikki Sin in 2016 KellyAnne said, "I do improv in LA, it's like playing house for adults." It's unclear if this is something she continued to do, but it doesn't look like she's still involved with any improv.