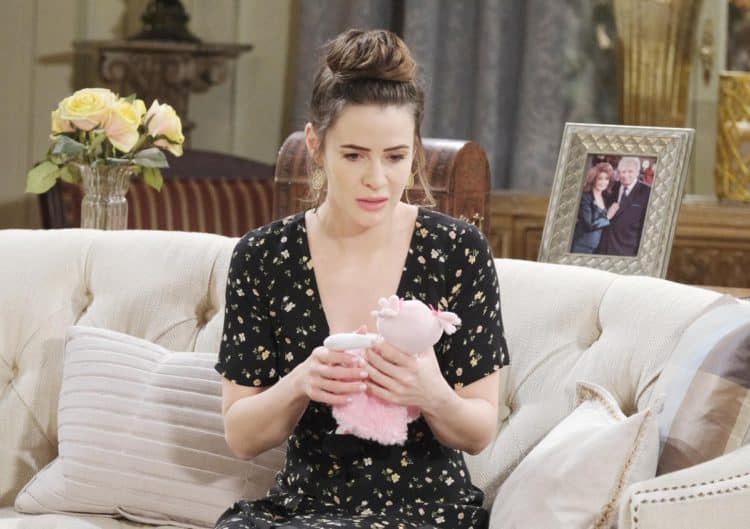 Days of Our Lives fans are still shocked and beside themselves with all that we have learned in the past few days. With Ben and Will both in jail, things are a total mess. JJ is using drugs. Eve is in prison, there are two new babies, and it appears that Eli and Gabi are back together despite all that Gabi did to ensure that he wasn't happy for the rest of his life. To be fair, she didn't care if he was happy. She just didn't want Lani to be happy for the rest of her life, so she was open to be with him if she chose, and it looks like she chose. So many lives have changed, so many things have been a situation, and there is not much else that will shock us. Though we might be speaking a bit early on that one.
With Ben in prison, we know that there is not a situation that works well for Ciara. She's given up on her boyfriend, Ben, and that's all there is to it. She's sharing this news with Victor, who is just not that disappointed with the things she has to tell him. He's been asking her for some time to move on and get over him, and we know that before the big time jump happened, there was a moment when Victor wanted someone to kill Ben and help Ciara move on with her life. It did not happen, but we know that many other things can and will happen as the world moves on and we all have more to do and say and be and handle in our lives. There's too much we cannot control right now, so this is what it is. We cannot wait to see more.
What's Happening on Days of Our Lives
Yes, please be patient! I promise everything will be revealed and make sense over the next few months! It's so good and delicious and fun, you guys! Get ready for some DRAAAMMMAAAA!!!!! @nbcdays @carlivatiron https://t.co/FntWCm04pc pic.twitter.com/UAuEjliMGU

— Linsey Godfrey (@linseygodfrey) November 12, 2019
There is so much drama.
What's Next on Days of Our Lives
Salem is abuzz with three weddings – Jennifer and Jack's, Adrienne and Justin's and Lani and Eli's – but will there also be a funeral? Watch @DAYS, weekdays on @NBC. pic.twitter.com/lF5fzm2ev1

— Days of our Lives (@nbcdays) November 2, 2019
Eric is not a happy man now that he is aware of so many things that are going on in JJ's life, and we all know that there are some pretty big things going on in his life. For one, we know that he is using drugs. This is not like him at all, but we know that many things have changed a lot since the last time he was having a good time in his life. He had some rough years, and then the world went forward one year, so we don't actually know what he's going through or what is happening in his life. But, for now, we just sit here and let Eric handle it. He will not be happy when he realizes what is going on, but we also suspect that JJ doesn't really care all that much about it.
Then there is what is going on with Nicole and the Sarah situation. Eric has no idea that the baby Sarah gave birth to is his own baby. He thinks she had a baby with Xander, and that is how they are keeping this secret. They have bonded over this, though, and these two women will spend some time discussing how terrible they feel about the fact that they've kept this a secret and that they are lying to a man they both care for so much. We suspect this will come out eventually, but this is not the day that it will happen. Or is it? We don't know. It's been a year, after all.
Stay tuned for more Days of Our Lives and be sure to check out TVOvermind daily for the latest Days of Our Lives spoilers, news, and updates.