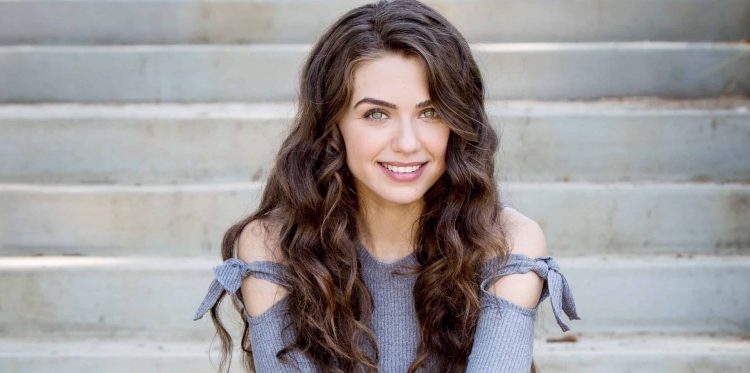 Days of Our Lives fans love when someone comes into this show and turns things upside down. They love when someone is so good at what they do that it's impossible not to love them. We could go on and on for days about the long list of most amazing, favorite, best actresses on the show, but there are only so many days in the week. We know that there are so many that everyone loves, there are favorites in every year, every genre, and every role, but there are only so many who come in here and completely shake things up to become one of the most beloved characters on the show. We want to give a shout out to those that didn't seem like they would do the job, but they got it done so well they're some of our current most beloved of all time. Do you agree with any of our current favorites?
Victoria Konefal
She came into this show as a young woman determined to play the role of Ciara Brady with vengeance, and she did just that. We weren't sure about her at first. She didn't really seem to have the most amazing stories, nor did she seem to have the experience it takes. It was 2017 when she took over the role, and she is no longer the same child she was in previous years. In fact, 2019 has been her year to shine. She's gotten huge story lines, she's gotten to come out of her shell, and she no longer comes off as a child who doesn't know how to make decisions. She's come into her own, and she's done the job, and it's all because this is one actress who has this game on lock. She's amazing and perfect, and we love her so much. She's the best, and we cannot wait to see what she has in store for Ciara in the new year — and the rest of this year, to be honest.
Camila Banus
We have to admit that she's a breakout favorite this year, and it's because we didn't love her for some time. You see, the writers didn't do her any justice. She's amazing, and they kept putting her in situations where she was with boring men, living a boring life, and simply looking out the window and trying to live a life that was actually Abigail's life. When they decided to turn her into a kind of mean girl with a lot to get after in the revenge game, we didn't like her either. Lying about a baby is not something we are good with, but she's changed the game since that all ended. Apparently, it just took getting Abigail and Chad out of town to get her to change the game. Her relationship with Stefan took her to a whole new level we've not yet seen her in after years of watching her on this show. She's shining right now, and she's become one of our breakout favorites of the year. We want to see more from her, which is why we hope Stefan comes back. They are a dynamic duo.
Arianne Zucker
She's another one we did not always love. She was always so good at being Nicole, but she didn't really shine to us in any capacity other than just being someone with some talent who did the work and did it well. But, this year, in 2019 she has brought her A game to the screen in so many ways. She was a hostage, a mother, a lover, she was killed, she was back, she was a different person. It took being herself playing another woman playing herself to show us just how good she really is. Imagine being Nicole, but being asked to be Kristin being Nicole. That was something genius and amazing, and we did not hate her in this role. She brought so much shine and talent to the screen that we were not able to focus on anything other than how spectacular she was at playing someone else playing herself. It's a mouthful and we cannot even grasp how good she is at what she was given to do this year.