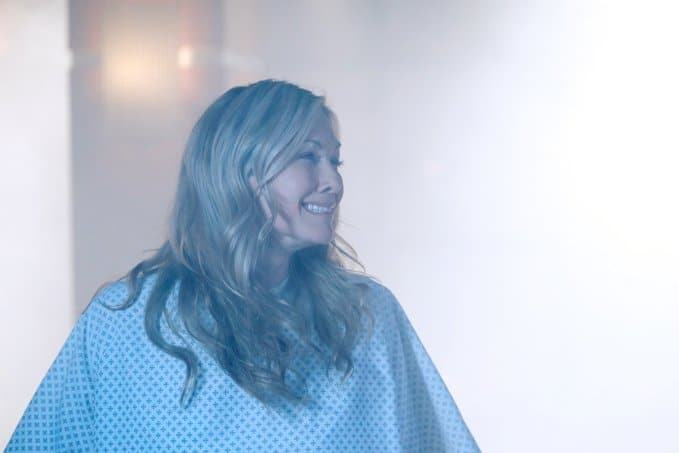 Days of Our Lives fans were not surprised that Gabi would use the information she just received to try and keep herself in the situation that works best for her. She's someone who does nothing for others anymore. Anything she may have once been in her life is now over and she is not that person anymore. Anything she ever did to try and make herself a person who was kind and good at one time in her life, she's done with that. She's changed so much and so completely and so horribly in her life that she has been a person who has done nothing good for anyone since. She's a horrible person now, and we all know this. She is using this to help her, and no one is shocked or surprised by her decision to do this, even if her life has changed to the point that she cannot get it back.
Then there is Maggie, who is having some very unsettling dreams and memories about her own life. She is not sure what they mean or how they are working out for her, but she is sure that something is not right in her life. She is sure that there is a problem in her world that has to be fixed, but how? She knows that she's done something horribly wrong, because where else are these memories coming from? She's got some big problems to handle, and this is just one of those moments in which she's got to figure things out for herself. Ben is headed back to prison now that Rafe has arrested him again, and Ciara is not sur how she's going to get him out this time around. She's scared, worried, and she's more than a little bit upset by all of this, and we get it.
What's Happening on Days of Our Lives
In the latest #DAYS, Ciara hides Ben in the DiMera gatehouse. https://t.co/ZsCmiozQaB pic.twitter.com/IczsSiG3bQ

— Days of our Lives (@nbcdays) February 13, 2020
That was very short lived.
What's Next on Days of Our Lives
Maggie admits her guilt, which means Will is innocent… and can return home to Sonny.

Watch #DAYS, weekdays on @NBC. pic.twitter.com/OR8fdBPSLY

— Days of our Lives (@nbcdays) February 22, 2020
There's a lot happening right now, and we all know it. We know that there is nothing we can do in the moment, and we know that it's a lot. But we also know that we cannot get over this at all in any capacity. We know that Sarah and Eric are going to face a difficult decision right now. Their daughter is not doing well and they have some choices to make that will not ever be easy for them to make. They have to do what they can do, and they have to do it while their hearts break and they cannot seem to find any reason for all that is happening in their worlds right now. Then there is the fact that Maggie is going to confront her husband and Xander about what they did. She knows that these memories are not going to go away, and she knows she did something.
Gabi is doing all she can to avoid going to prison, but will it work? Will this new information she have make any difference to anyone in the middle of all she has going on? Will she be able to change anything in her own life right now as she works so hard to make things all right? We cannot decide, and we do not know, but she is going to find something that will change things. Val and Julie are also both working hard to get Eli to forgive Lani. They want him to at least hear her out and know what she did and what she has to say, and that's good.
Stay tuned for more Days of Our Lives and be sure to check out TVOvermind daily for the latest Days of Our Lives spoilers, news, and updates.
Tell us what's wrong with this post? How could we improve it? :)
Let us improve this post!