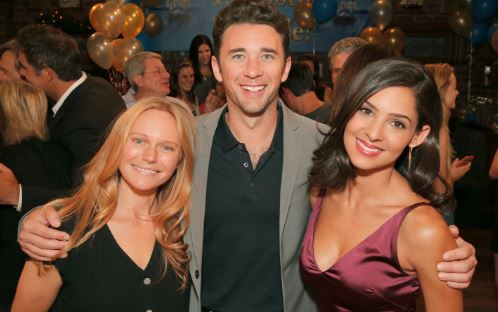 Days of Our Lives fans have had many beautiful moments over the years with some of the best characters ever, and it's one of those things that just happens. Characters come and go for reasons we don't know much about, but they always have a reason. They might be written out because their character just didn't do it for anyone. They might decide they want to part their own way with the show to move on with the lives they want to lead outside of the daytime genre. They might be fired. They might die. They might find a reason anywhere and everywhere in between any of that. And there is little we can do about any of it. But the fact of the matter is that a lot happens and things do not always work out, and right now is one of those times. There are shocking exits all the time — and it's not a secret that Stephen Nichols' sudden and random departure hurt.
What Happenened?
When it was announced that Steve was leaving the show in 2018, the world was shocked. We've been in love with his character and his life for decades, and him leaving the show crushed us all. But the what made it even worse was the fact that he left without any major fanfare or anything of that nature. He was simply arrested without a camera on him, just the news of his arrest for something like espionage reaching his friends, family, and his wife without much else going on in the meantime. Kayla, of course, was shocked. Her husband is gone, and there is nothing else that we can do about that. But now we have to wonder what happened here. It was suddenly announced he would be there for another few months, but that he and the show could not come up with a mutual contract.
What Nichols Said
When it all comes down to it, we assume that he wants more money or something like that. When the show makes an announcement that an actor cannot reach an agreement with the show, they tend to make it sound like the actor is asking for too much and they can't reach a contract in terms of payment. That's what we all kind of assume about things, but we know that this is not always the case. In this case, Nichols made his own statement, and we can't help but wonder if he has more to say.
Here is his statement.
"For me, Days of Our Lives is home and I want to be there…I love the people, I love Steven Earl Johnson, and I love what Mary Beth and I have been able to create together. I was excited to see what this new team would bring for us and for all of Salem. I've been in this business long enough to understand the rotation of stories, and I get that we can't always be at the forefront. And despite my disappointment in the lack of story this past year, I've always worked hard and we've always tried to find the moments whatever we've been given. I think we did that. Whenever I see a scene or montage you guys post, I am so touched and I remember just how much story we told for so many year and how rich it was. I'm so grateful for that. And I know that there are still years of Steve and Kayla's story left to be told. I hope we get to tell that story. Your unwavering support tells me you hope that too. Thank you and much love, Stephen."
The actor posted that to his Instagram platform this summer, and we are left without answers. Did he negotiate for more time on the screen? For better stories? For more interest? We don't know, but we do know that he does seem to have a small issue with the new team and their writing, and that might be where he is and what he's up to. It's sad, of course, but they do have to face the facts in terms of what is going on right now. We will miss him on the show, and we can't wait to see if they bring him back.