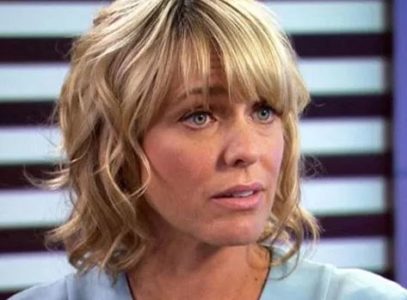 Days of Our Lives fans know Nicole's time on the show has come to an end, but how will she go? She's only going to be around the rest of this month, which means she could still have some serious air time on television. We saw her arrested this week as she couldn't keep herself away from Brady. She just had to say goodbye, but no one can blame her for that. She's now in the custody of local police, and we don't know what will happen to her.
Will she be arrested and formerly charged as a kidnapper? Will she go to jail after a long sentence is handed down to her? Is that where she will go that we will never see her again — until the show decides to bring her character back or until the actress who plays Nicole decides she's ready to come back? Or will something else happen?
There is always a chance she could die. She could end up killed in jail, she could kill herself, she could escape by faking her own death with the help of her friends on the force. We might see one thing as she prepares to depart forever, but we might always find out later that what we thought we saw was not at all what we thought we saw. You know how it goes, and this means what might happen to Nicole is a mere suggestion up for grabs when it's time to bring the character back — and we all know there is always time to bring back characters like hers.