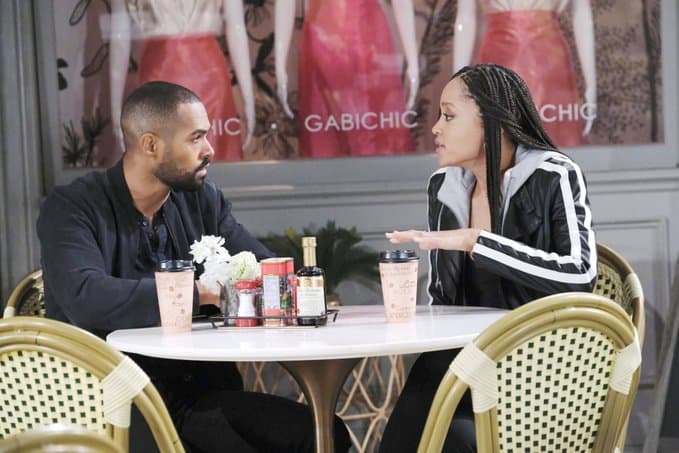 Days of Our Lives fans are glad to see that Jennifer and Jack have reached the same opinion. They have a lot going on in their lives. They have a daughter who is hallucinating bad things and hurting people as a result, and they are doing all that they can to support her, her husband, and their grandchildren as she is gone and looking for the treatment that she needs to get better. Their son is a drug addict who we hope is doing well in a rehab somewhere. But, they have to put aside their issues and their differences, and they have to find a way to work together and make things all right. They have to find some romance, and that is precisely what they did and are doing right now. We are happy they both agree on this, and we hope they can find that time with one another without much of a hassle.
On the other side of things is Claire. She has given enough information to Ciara and Ben that they might learn to trust her. This has them on their way to do things that will help Jake. Ciara is working on a plan to help him out. Ben and Marlena have left for Bayview to find Gwen. Gabi is trying to escape from her captors, but we worry that something will go very wrong and she might not make it. Could she end up hurt if they find her? She's worried that her time is up and if she does not get out now, she will not get out at all. We cannot help her here, but we can help her figure things out as we see them fit. She's struggling, and we get that. She's a mess, and that's all right. It's a lot right now.
What's Happening on Days of Our Lives
Romance, Romance, Romance? Check out next week's extended promo for #Days on the #DOOLapp #Jarlena #JnJ #Cin plus, wait a minute… #Brady & #Sarah? @ericmartsolf @linseygodfreyhttps://t.co/5UQNQbfymd

— Days of our Lives (@daysofourlives) June 13, 2020
Well….we cannot say we saw that one coming!
What's Next on Days of Our Lives
It's a week of great loves as Eric proposes to Nicole, and Steve decides he's going to win back Kayla. Watch #DAYS, weekdays on @NBC. pic.twitter.com/YGpjgGcMNU

— Days of our Lives (@nbcdays) May 22, 2020
John and Marlena are not overly happy right now with Claire, and they have been in a better situation with her in the past. For now, though, they are shocked when the find out who her surprise guest is, and we aren't sure they will handle this well. She's got a plan, though, and this was all part of it if we had to guess. Eli and Lani are doing all that they can right now to find Gabi, though things are not going well for them. She's trying to escape, but we are just not sure this is going to work for her. She is not in a good place right now, and things are taking a very ugly turn for her. She needs to find a way to get through this and get past it, but it's not working. She's got to figure it out.
Xander is going to make a gesture that he feels is sweet and heartfelt and romantic, and he's doing all of it for Sarah. He is crazy not to see that she's not into him following what he did to her and subsequently took from her. This is not good, not happy, and not a thing that will work for anyone. But, this is also something that he is just blinded to. Jake and Ben are doing what they can to make sure Gabi is freed, but their plan is not going according to their own plan, and there is nothing that they can do to save her and figure this out right now.
Stay tuned for more Days of Our Lives and be sure to check out TVOvermind daily for the latest Days of Our Lives spoilers, news, and updates.
Tell us what's wrong with this post? How could we improve it? :)
Let us improve this post!