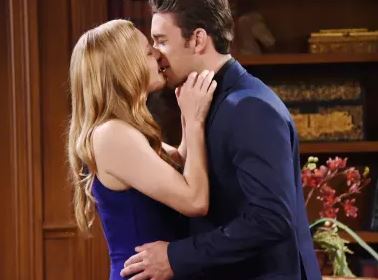 Days of Our Lives fans are watching relationships crumble, some go strong, and others work on things a day at a time. Chad and Abby are happier than ever as they plan their new wedding. Their good place right now is really good, but we wonder how much longer that will last? There is a chance that there is a new DiMera that no one knows about coming to town soon, and that would mean Chad's life changes dramatically. But will it change for the good or will it change for the worse? We just don't know, but it might affect his new relationship with Abby.
We saw Gabi and Eli share a moment, but he was let go from the FBI for that moment. And now he's talking to his father about things, and we just don't know where they stand. We know that Eli has a small problem with Gabi's indecisiveness, but what does that mean for their future? They already tried this, he was not impressed, and things haven't really changed.
And then there is Rafe and Hope. They are in a bad place right now. She's putting off all things marriage related, and he is not happy. They are now vying for the same job as commissioner, and things between them are taking a turn for the worse. We have to admit this is the one that makes us sad. They make the best couple, and we all wish the best for these two.