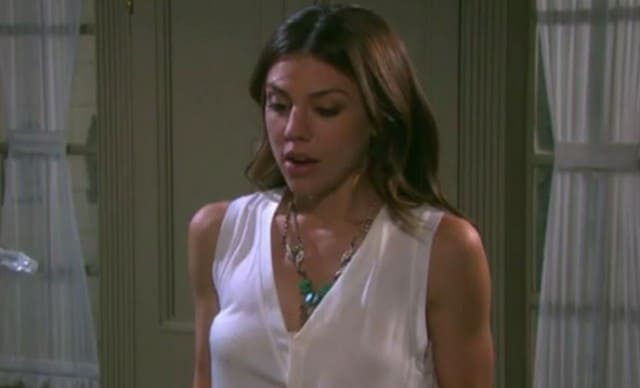 It's been a stressful few days on Days of Our Lives and it does not appear that next week will bring with it any different feelings. As Deimos tries to find a way to take down his brother after what he did, the rest of the people in this town have their own issues at hand. Brady is still dreaming as if he is Daniel, and he is having mysterious dreams of a woman on a beach. He believes this is in Malibu and that there is a lot more going on than he realizes. He wonders what will happen next, and if he will begin to have any other dreams as time goes on. The big deal here is that as he continues to dream, he also continues to grow closer to Nicole. We will see the two of them even closer than ever on Monday, and it will not be something that Theresa appreciates. She's working hard to ensure her relationship with Brady remains intact, but it's not easy with everything that they have going on in their own lives at the moment.
Philip will struggle more with what it is that he has to do to help himself. Does he go with Deimos and do what is asked of him to protect himself, or does he do something different such as tell his father what is happening and what is going on? Will Victor protect Philip if he goes this route, or will he allow his son to fall and go down for this crimes so that he can protect himself? There is no telling with this family, especially if you consider that what Deimos has to say about Victor being the one who set him up for murder might be true. Philip also has some other issues to care for, such as the fact that he is in love with Belle and she still has to decide if she would like to pursue a relationship with him or if she would like to give her husband another chance. She is torn, especially with Claire and Eve in New York for Claire's audition and her desire not to have a relationship with her mother.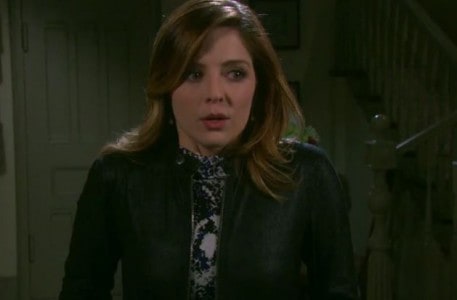 Theo has a secret he needs to tell, and we all wonder what it might be. He now knows that Chase has been bullying him and that this has been going on for a while. We know that Ciara is unhappy with the way that this turned out and we cannot help but wonder if there might be more at play here than anyone else is willing to discuss. It's going to be a very interesting situation as Theo comes out with the secret he's been keeping. Who will he tell? How will people react? It's a situation that you will not want to miss this well. Especially since Chase is now being put on the outside of everything that's been going on and he's going to make a new friend this week. His new friend will come in the form of Andre, who will be using Chase as a way of becoming closer to Hope's life.
He's still convinced that she murdered his father, despite the fact that Chad doesn't care and doesn't seem to have any issue with the fact that their father is deal. It's a situation that makes you wonder if there might not be a bit more going on that you originally thought, and it's one that has become a bit of an issue for some people in this city. Chad wants Abigail to elope, and she has to give him an answer. Her family might not like it, and Jenn might not be able to handle something like that with her newfound drug addiction. Will Theresa's words to Abigail have any effect on her? Will she begin counting her mother's pills and will she begin to check on her and make sure that she is all right as she continues to deal with her pain and cope with the accident she was in? Tune in this coming week to find out what happens to everyone as their lives continue to spiral out of control.
Photo Credit — YouTube