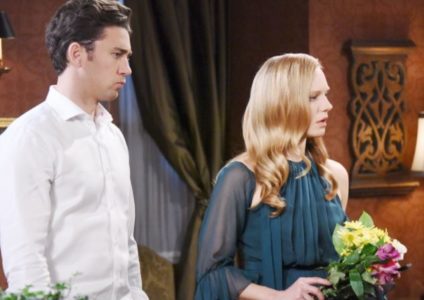 Days of Our Lives fans are going to be a little bit sad this week as a lot of happy moments come to an end. It's going to come as a major shock to both Abby and Chad when they get word that their divorce is finalized and they are no longer married. They knew this day was coming, but we think neither of them was ready to admit it. He was lost, almost dead, and she's being forced into a quickie marriage with Dario for all the wrong reasons.
He's not happy about that, and he's happy to be home, but he's also been very intimate with Gabi when they were on the island. Now he's back in the same place he was before he left for the Greece trip. Now he's confused again. Does he want his now ex-wife back so he can have a family with her, or does he want to pursue a future with Gabi? We honestly have no idea what he wants.
We know, though, that this is not over. It's far from it — and we think that Chad is going to push Gabi away in the coming weeks. As he investigates what Gabi's brother wants marrying his ex-wife, it might cause some serious drama to occur. We know it's going to be good, but we all know that Gabi loves her bro and won't take kindly to hearing such negative accusations from others about his intentions regarding his future marriage to Abigail being anything but good.