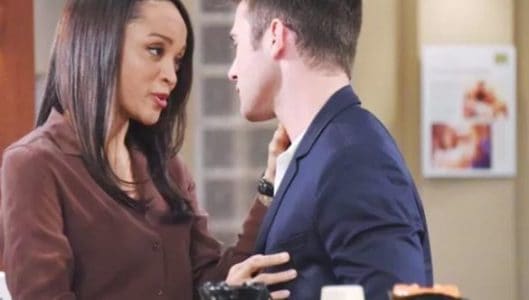 Days of Our Lives fans know that this is going to be one of those days that just don't go the way anyone wants it to go. How many people do you think ask someone to marry them only to hear no? We can't imagine it's that many because we are of the opinion you must just be very dense not to know the person you're into isn't that into you. Then again, stranger things have happened in the world. So don't count us in as experts in the love field if we're not even sure about this.
However, we know it happens. And we have a very sad feeling it's about to happen to JJ in a way that's much worse. We know he's going to propose to Lani today, and it's not going to go well. We think she might say yes in the moment, and then turn around and say no later — which only makes it worse, really. After all, she can't feel good about marrying a man who thinks she is carrying his baby when she is not carrying his baby.
Or she might just say no to his face today and tell him the truth right then and there. But then the storyline would be over, and that won't work for the show. It's our bet she says yes and decides to completely and utterly break the heart of this young man at a later date. It seems to us to be who she is these days.