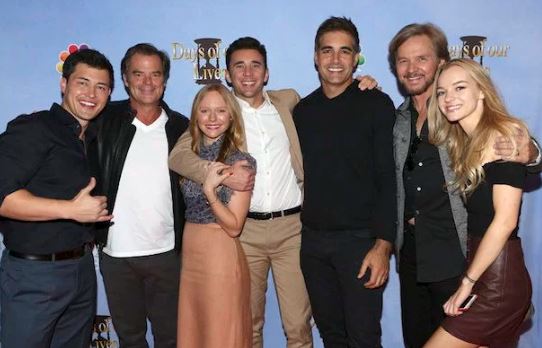 Days of Our Lives has been captivating fans with its bold, shocking, and fascinating moments since the 1960s. The show has also provided us with sweet, tender, and heartwarming scenes that have left lasting impressions. As a seasoned ScreenRant.com writer and a passionate fan of the show, I'd like to share some of my favorite moments from Days of Our Lives and invite you to reminisce with me.
Cherishing the Horton Ornament Tradition
One of the most endearing aspects of Days of Our Lives is the Horton family's ornament tradition. This long-standing custom involves each family member receiving their own ornament to hang on the Christmas tree. The tradition has evolved over the years, but it never fails to bring back memories of past events and characters. It's a heartwarming moment that I look forward to every year.
Steve's Touching Patch Removal
Steve and Kayla's love story has been one of the sweetest and most enduring romances on the show. Their relationship began over 30 years ago when Kayla, a young doctor, helped Steve with his injuries. Steve was insistent that she not touch his eyepatch, but Kayla gently removed it anyway. Although fans never got to see what was underneath, this moment solidified Steve's eyepatch as an integral part of his character and marked the beginning of our love for this couple.
The Emotional Return of Bo
Bo Brady was a beloved character who left the show without much warning in 2012. His absence was felt deeply by fans, as he had been a central figure in many storylines. When Bo made a surprise return in 2015 to save his true love, fans were overjoyed. However, this happiness was short-lived, as it was revealed that Bo had been living with a brain tumor during his time away. His return served as a final farewell, leaving fans heartbroken once again.
The Unforgettable Love of Maggie and Mickey
Maggie's love story with Mickey was the kind of once-in-a-lifetime romance that fans cherish. The couple's enduring love lasted until Mickey's death in 2010, and their relationship was filled with ups and downs, triumphs, and tribulations. While Maggie has since found happiness with Victor, their relationship doesn't quite compare to the magic she shared with Mickey. Maggie's unwavering love and devotion to her late husband serve as a testament to her character and a reminder of the unforgettable love stories that Days of Our Lives has given us over the years.