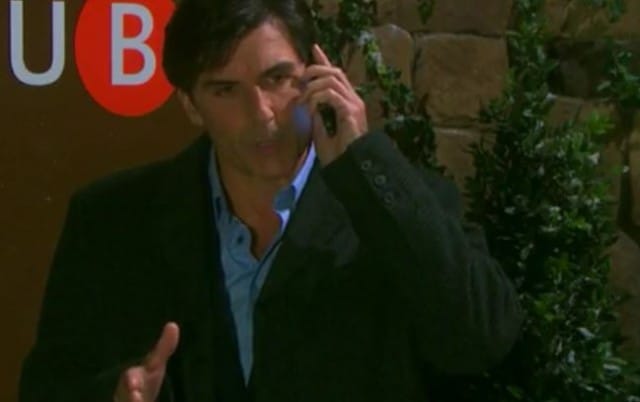 On Tuesday's Days of Our Lives, we see a moment we won't soon forget. However, we know that Joey will be less likely to forget this moment than anyone else. When he walks into the room to see Steve and Ava taking off their clothes and kissing, he screams that he is going to vomit and runs away. Steve is horrified and he tries to strangle Ava. He wants nothing to do with her in the first place, but she wants him to have sex with her if he wants to find Kayla. With little choice, he feels as if he has to go through with it and the two begin to take their clothes off so that they can be together. When Joey walks in and sees what is happening, he has no idea that it's so that Steve can find Kayla and because Ava is blackmailing him.
Steve stops choking Ava and she tells him that if he comes with her to Indonesia to find her little boy, she will call Joey and tell him where to find his mother as soon as they are on the ground. Steve has a decision to make. He is beside himself and is very upset, and Ava thinks the entire situation is hilarious. She is not even remotely upset by any of it, getting to play Joey and getting to force Steve to be with her so that he can find the woman he really loves; it's a sick and twisted game for her and she is enjoying every second of it.
Kayla is working hard to escape, but she is having no luck. Her escape plain fails on her and she is reduced to screaming and hoping that someone helps her and is able to make sure she is found. Nicole and Theresa have made the decision to start their own label, and they are very excited about it, but Theresa does not want to ask Brady for the money to do it. Nicole decides to ask him herself and he agrees to give them the capital to invest in their dream business so long as they agree to take a percentage of any profit they make and start a charitable fund in Daniel's name so that they can give back to him in some way as an honor. When he leaves, he dreams of someone on the beach; a woman.
Belle and Eve get into it in the park when Eve tells Belle that Claire feels as if her mother is neglecting her. Belle has tried to give Eve the benefit of the doubt since her unthinkable loss, but she cannot seem to make it work for her. She tells Eve to back off and Eve just makes the situation worse by telling Belle that she's the only one who has been there for Claire while her mother has been off with two different men ruining the relationship that they have.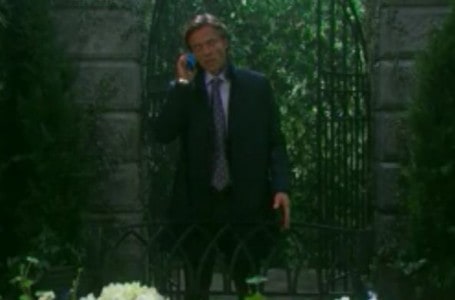 When Claire appears and her mother tells her that they will get her a new coach, she asks if that means her parents are together again. Belle tells her she's not sure yet, but that doesn't make Claire very happy and she throws a very childlike tantrum and runs off to make sure she makes the point she wants to make.
Belle has decided to give Shawn and their marriage another chance, and Shawn goes to the police department and asks for a job. They give him the job of CSI and not because the man who hired him knows who is either; he only knows his job history and his past performance, so Shawn is very excited about the entire situation.
When she calls him into the park to meet her, she hugs him and they have a very sweet moment. When Shawn tries to take the moment a step further with a kiss, Belle declines and says that she needs more time and that their daughter cannot be the only reason they decide to continue their marriage. With that said, she makes the decision to call Philip and ask him to meet her. It is because she wants to work things out with him, or because she is thinking about how she can help him in his current predicament?
Photo Credit — YouTube