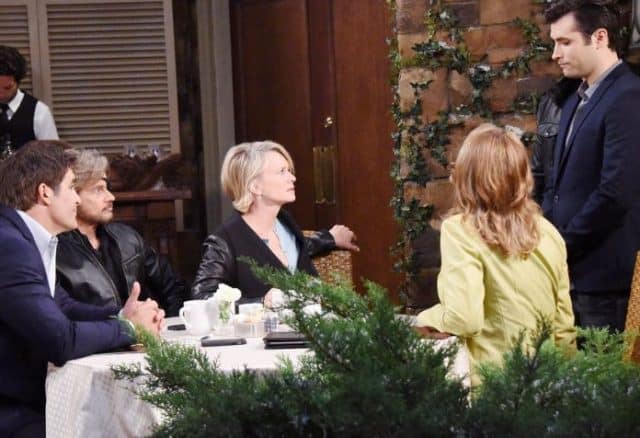 Days of Our Lives fans often forget Steve and Kayla aren't married. We refer to them often as husband and wife, because that's how we feel about them. They're not, and there is some wonder whether or not there will ever be a wedding. The good news is we think there is going to be one, and we think it will happen soon. We have reason to believe that Steve is going to lose his mind with excitement when he realizes just how close he is to becoming a married man. But first, we have to digress.
It's good news for fans of Marlena. She's safe and well, and Stefano is in jail. Well, he's not going to be there for very long. He's going to escape yet again, and he's going to elude everyone. At this point, though, no one actually cares. All they wanted to accomplish in Prague was to catch him alive and well so they had the proof they needed to get Hope out of jail for killing Stefano. You can't go to jail for murder when the person you allegedly murdered is actually alive and well, can you? The answer is no, and it's one that's going to shock you all.
Steve is now free to focus on the fact that Kayla has decided that everything they've been through in the past year or more has been crazy enough for her to just bite the bullet and agree to marry him. Even after she found out he slept with Ava — though he only did it to ensure he could get Kayla safely back alive and well — she is willing to forgive him and move on in their relationship so they can be happy together again. Will they get married?
We think they will, and we think it's going to be quite exciting. As a matter of fact, we hear that their kids are going to be together for the wedding. Stefanie will return to town to see her parents get married — again — and it will be a very exciting moment for them all. They have been married, unmarried, remarried, and now they're back at it again. These two can't get enough.