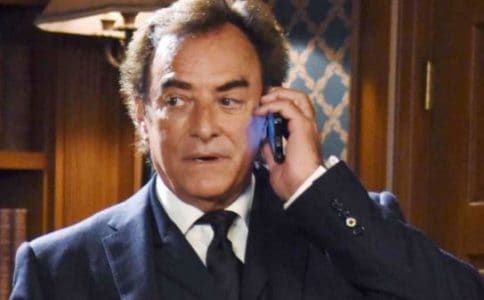 Days of Our Lives fans aren't entirely shocked to find out that someone is going to die soon in Salem, and we hear a vicious rumor telling us who it is. Is this rumor true? We don't know for certain, but there does seem to be a few valid reasons this person might be the one to go in the near future. For one, there are too many other characters with really serious storylines to continue in the future, but this character is not really adding much to things throughout the future line.
And there is a lot we think is about this. We think it's Andre. We think that they might be killing him off soon, and we think that there might be some big problems at hand here. Vivian is looking for a way to get what she wants from this family and their business, and this might be the way she's getting that done. She might be happy to have her way with things. But she's going to take someone out as a way of sending a message to Chad.
And killing his brother might be the best way to send that message. She's going to want to do this in the next few months, and we know there is a death happening. She can't kill Abby and Chad because they have a lot of drama coming up, and that's something that writers will take. There isn't much we can do but watch and wait it out.
Tell us what's wrong with this post? How could we improve it? :)
Let us improve this post!