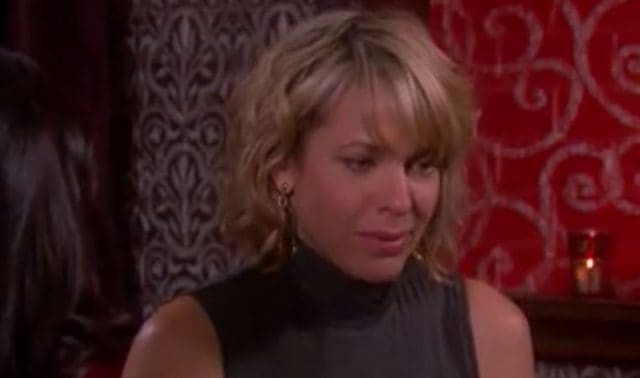 Our big news on Days of Our Lives consists of the fact that this week is it for two weeks. The show will be on hiatus for the weeks of August 8 and August 15 so that you can sit back and enjoy the 2016 Summer Olympic Games, and we hope that you will enjoy every second of the fantastic games. This week, however, we have a few things going on that you need to know about. For one, you know that Wednesday is going to be a big day following Tuesday's episode. What we know is that Gabi is going to have an encounter that will leave her terrified and feeling overwhelmed with fear. Will she handle it the right way, or will she need backup?
We also know that the shock of finding out that her boyfriend is expecting a baby with her good friend has Nicole feeling emotional. She cannot have kids of her own, so she is appropriately distraught. However, we have reason to believe that she will actually be quite happy about what is going on in her life. She's finally going to have a baby — kind of — now that her man is going to have one. No matter what Chloe wants, she will be a part of that baby's life as a parental figure. We aren't getting that far ahead, of course, but we wonder how Chloe is feeling through all of this? Is she all right, or is she in a little bit of a state about the entire thing? After all, she had no idea that Nicole and Deimos were a thing and she was certainly not happy when she figured it out.
Deimos, however, doesn't want to risk what he has with Nicole. He is crazy about her. We do wonder, though, if much of that has to do with the fact that she is the doppleganger of the woman he was in love with so many years ago that was going to marry his brother? How much of it is actual real love? we don't know, but we do know that this is taking an interesting turn.