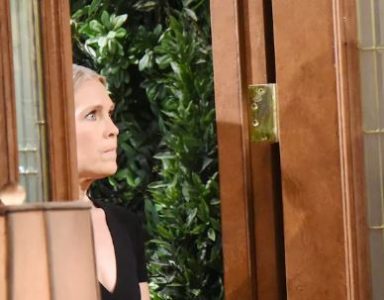 Days of Our Lives fans know that Jennifer is upset about what is going on. She and Eric had a thing before he went to jail, and it's been something they've picked up a bit since he returned. Then Nicole and her daughter were kidnapped and Brady injured, and Brady asked Eric to go save the woman he loves. Now he's involved with her more than he should be, and Brady is not happy. He's using Jennifer to help him get back at these two for their current situation, and it's turning into something a lot more.
And now Jennifer is unhappy. She knows that Eric is in love with Nicole. They had a relationship a long time ago, and she found the letters he wrote to her following the accident in which he drove drunk and killed the man she loves, and she knows. She's known. She's upset now because she feels that she and Brady have had a bond for many years.
Now that she knows he's using her to get back at Eric and Nicole, she's hurt. She's hurt already, but this only makes things worse. She's not sure she can ever trust him again, and this might be a friendship that's broken forever. Can she end up forgiving him when he has a chance to explain himself to her? Or will she move on from this and never look back at this family and their serious issues? We hope they remain friends, but we get it if they don't.