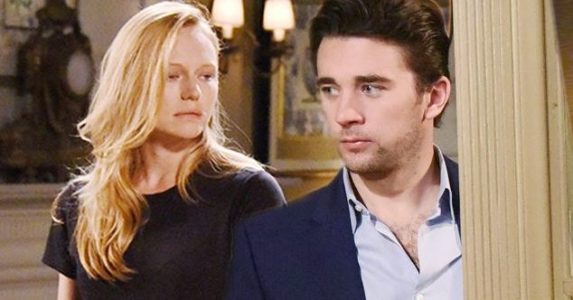 Days of Our Lives fans know things are going downhill fast for Chad and Abigail. They aren't in a good place, and she's not going to give him another chance. She's done with their marriage, and things aren't so good between them. They have to make some serious decisions about their marriage, and it appears it's going to be a difficult situation. Chad wants Abby back, and she's not interested in their marriage. But there's also going to be a part of him that wants to spend more time with Gabi — and Kate is seriously pushing for that this week. She wants to see him happy and with Gabi, but he's not overly convinced that's what he wants for himself. He wants to be happy, but he knows he needs to focus on his marriage.
But when your wife decides she doesn't want to be married to you, what do you do? Do you just give up and roll with it, or do you move on? How do you handle a wife who doesn't have any interest in being with you? Do you decide to do what she wants to do and divorce her, or do you try to make it work out between the two of you? Chad is in a bad place right now, and it's not working for him. He wants to make his marriage work, his girlfriend is with another man now, and he is the only one all alone. Will he continue to push Abby, or will he listen to Kate?
We think Chad needs to take a little time to think for himself for once. He's got so many people in his ears about so many things he can't even focus. When everyone is chatting to him from this way and that, he's finding it difficult to focus. He wants to find a way to be happy, but he's doing it based on what other people want. If Chad wants to be truly happy with the people in his life, he needs to listen only to himself. It's time to stop listening to others.