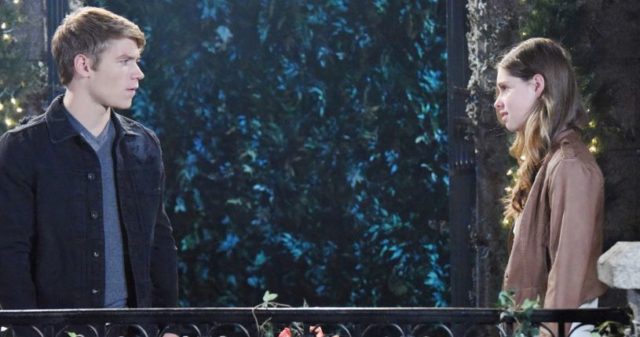 Days of Our Lives fans are getting heated at Joey has a bad week. He's got Jade on his case about things he doesn't want to deal with. Since she lost their baby, she's lost her mind in the process and he has no idea how to deal with that. He's just a teen, and the things he's had to deal with are not things any young man this age should ever have to deal with. It doesn't matter, though, because this is his life at the moment. Right now he has some serious issues to deal with, and Jade is not making things easier on him. She's moving in with Tripp, and that's not good news for him. First of all, he's not sure why his ex is moving in with his brand-new half-brother, and he's not a fan.
He's also worried because of Ava. Tripp is hellbent on finding out what really happened to his birth mother. Steve told him he killed Ava because she was dangerous, but Tripp doesn't believe him. He is convinced there is more to the story, and there is. Steve didn't kill Ava. Joey did. And Jade knows what he did. It's what they bonded over in the beginning. Now that she's living with Tripp, he's worried she will tell him what he did and things will get crazier from that point forward. It's a bad situation for Joey, and we aren't sure he currently has the ability to handle what's going on. He's got so much on his own plate, and this is only making things worse.
We wonder what might happen to Joey. He's a teenage boy living with the guilt of killing a woman he once loved who was too old for him, too evil, and too bad. Now he finds out he has a sister by her and his father, he's lost a baby with his ex, and his life is falling apart. We don't think there is any way this young man can handle all that's been thrown at him. It's a bad situation all the way around.