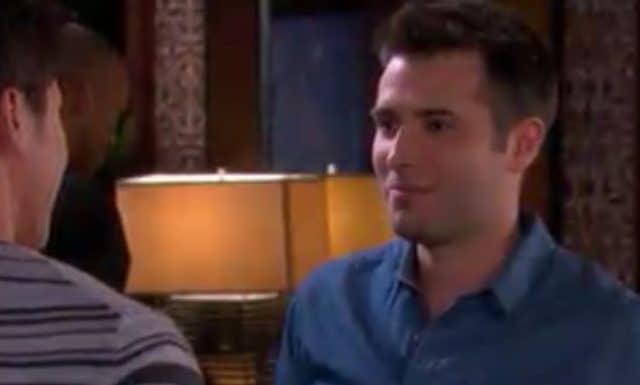 It seems that it's not just Steve upset on Days of Our Lives right now when he spots two people kissing. He is not thrilled that his wife is kissing Fynn, a doctor she works with. The two have worked closely together for some time now and it was only a matter of time before something like this happened in the first place. He's upset about seeing his wife with another man even though their marriage is on the rocks and they have not been together in some time. It turns out that this is something that is going around their family at the moment, too, as Joey kisses Jade and her father finds out. He's not thrilled about it, and he makes sure that Joey knows he needs to steer clear of his daughter.
The thing is, though, is that they are teenagers and we know that nothing will make these two stay together more than her father telling them that he forbids them to be together. Will they listen? Don't bet on it in the near future. These two are beginning something that we think will end up getting both of them in trouble for quite some time. There is some good news, though, in that there is a lead on Tate's kidnaping. Could John find out who has him or where he is? Will they be able to bring him home and live happily ever after again?
We have no idea if that will happen in the near future, but we do know that Sonny is back in town and he is not happy with the way things are going with his family. He and Paul begin to work on things in their own relationship, and we will see more of both of them in the near future as Sonny remains in town to try and fix the problems in his family. He knows that he has a big task on his hands when he sees how bad it's all become since he's been gone, and we are not certain he has it in him to fix what's gone wrong.
</div