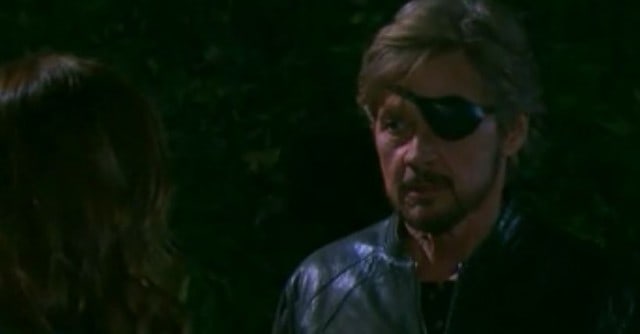 On Wednesday's episode of Days of Our Lives, we see a lot go down. It's a dramatic time for most everyone as life is turned upside down for the all the residents of his small community. For Steve, he has to worry about Ava in every aspect of his life. Not only is she working hard to ensure he believes that Steve fathered a child with her, she also wants him to find that child and bring him to her before she dies from her Leukemia. She wants him to do it, he's not all that interested in helping, but she has Steve at a huge disadvantage. She still has Kayla hidden away somewhere after attacking her with a candlestick when she visited Ava in her hotel room to confront her about Joey.
Ava refuses to return Kayla, who has already missed her very important testimony in Washington D.C. because of her kidnapping, until Steve finds the boy and returns him to Ava. It's a tall order, and Steve feels as if he has little to no choice. He has a decision to make. Will he help Ava find the son she is missing? Or will Steve decide that he needs to go a different route? Will he contact the police and ask them to find Kayla knowing that Ava has her hidden away somewhere?
On that note, Steve also has to worry about Joey. He is obsessed with Ava, and Steven cannot figure out why. Is it too late or should he open up to Joey about everything that he knows about Ava? Does Joey know more than he is letting on, and why does Ava insist on leading this young man on knowing she has no interest in him? Fans suspect she is simply looking for any and all reasons to get into Kayla and Steve's lives and ruin them as much as possible. So far, she's doing a pretty good job of doing just that.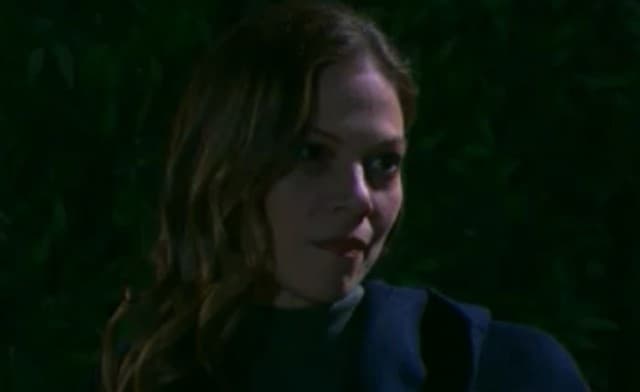 On Wednesday, we will also see a dramatic moment. Eric is finally released from the hospital. However, he is also going to be arrested about a half second later and charge with vehicular manslaughter. The accident that took the life of Daniel was a tragic one that killed and haunted so many people, and now he is being charged and tried with the death of Daniel on the same day that his friend is laid to rest. It's a difficult time for Eric as he cannot attend the funeral of his friend and is forced to pay respects to him a different way. It's not an easy transition for him, and we see that even though she is fine, Jennifer is still struggling with her pain from the accident; or is there something else at play here?
Deimos is still foricing Philip to work with him to bring down Philip's father, Victor. Worried about what might happen, Victor is not entire convinced that there is not something going on, and he is showing his displeasure with Philip over the fact that he decided that his business trip to Las Vegas should include Belle. Belle, the woman Philip is desperate to be with, is currently in the middle of her own emotional turmoil as her estranged husband has recently called her to tell her that he wants to reconcile and bring their family back together.
We know that someone was too drunk to function at Ciara's party, and we now know that is Chase. He has something he wants to say to Ciara, but we have to wonder what it is. Does he want to tell her he has feelings for her, or is there something else going on?
Andre is alive and mostly well, but he is set on destroying Hope. He found his father's body in the building that was blown up, and he was almost blown up with it. However, he was not blown up, he was able to get out and now he is gunning for Hope, who is considering leaving town with her daughter and with Rafe. Unfortunately, we don't think that leaving town is going to change the fact that Andre will do anything to get back at Hope.
Photo Credit — YouTube