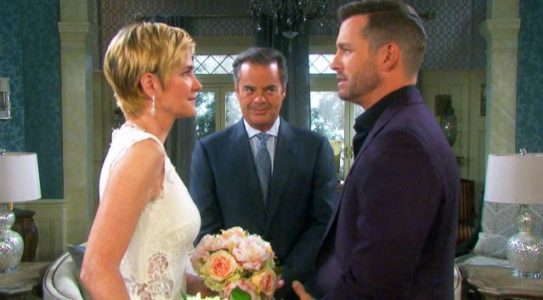 Days of Our Lives fans know that Brady and Eve are making big decisions in their lives right now, and we can't help but notice that it seems to be inspiring those around them. They've been through a lot recently, and it seems that everyone is out to get them. They are being torn apart by people they thought loved them left and right, and they are not doing a great job of making sure they put on another first. However, they've recently made a big decision, and it's going to inspire someone else to make the same decision.
We know that John and Marlena have ben miserable since she was taken, and this is certainly not the first time one or both of them have been in danger for one reason or another. John, however, has decided that he is done with this. He will no longer allow the world to see him in a situation like this one, and he will no longer allow anyone to get in his way when it applies to his situation and what it means.
He's going to make it his mission in life to focus on what he wants and what he needs more so than anything else, and it will all work out for the best. He will manage to convince her that it's time for them to get married right away, and we've already talked about how she agrees with it. You can say they are officially engaged and things are really working out in their favor right now. It's beautiful.
We can't wait to see them in their new role as husband and wife. They need this kind of happiness in their lives at this point. They are in a situation in which they must find something to live for and with, and this might be precisely what they need and what they want. We can't wait to see them get to this point, and we hope that their wedding is a happy one. It might not be, of course, but we can always hope for it.